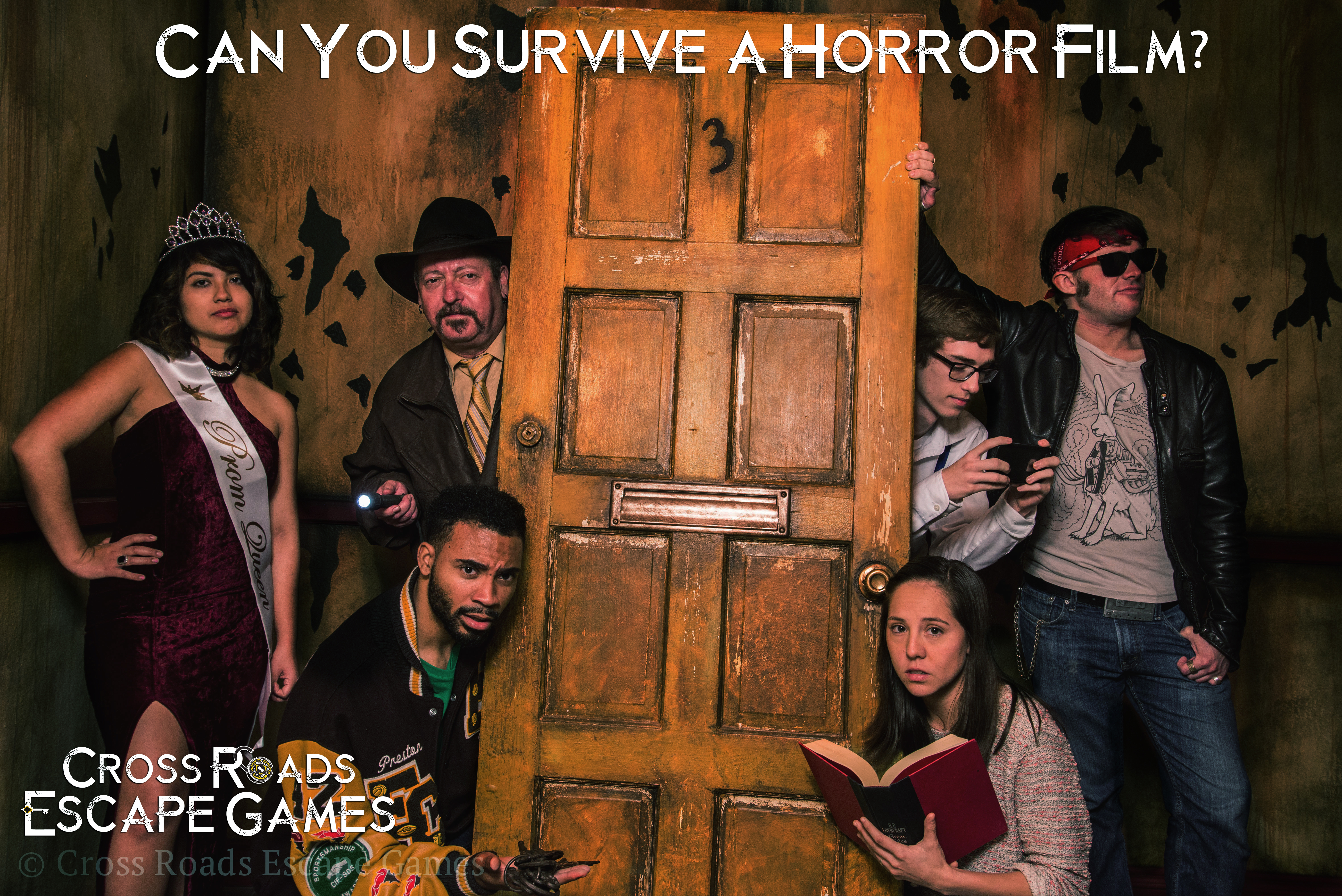 ABOUT-  The Weeping Witch is a spirit that lures people close by mimicking the sound of a woman crying. When people hear its wails, they follow the sound into the darkness, thinking someone needs help. Once they get close enough, the Witch attacks and slowly sucks the life out of its victims.
If you choose to enter Madam Ruby's study, that is what is awaiting you. Will you be able to banish the evil spirit and end your family curse before the Weeping Witch consumes your soul?
DIFFICULTY- Hard
# OF PARTICIPANTS- 4-8 players. This game is private (we will not group you with strangers).
AGES- Recommended for ages 14+. Children can not be left unattended in the lobby. If you are under 18, please have a parent/ guardian fill out a waiver before you arrive. Please find waivers at the bottom of the FAQ page.​
SCARE RATING-  4/5. If you have to leave for any reason, you may not re-enter. Refunds will not be given to those who choose to leave the game. 
WARNINGS- Contains flashing lights, loud noises, jump scares, and fog. There is an actor in the game, but they will not touch you.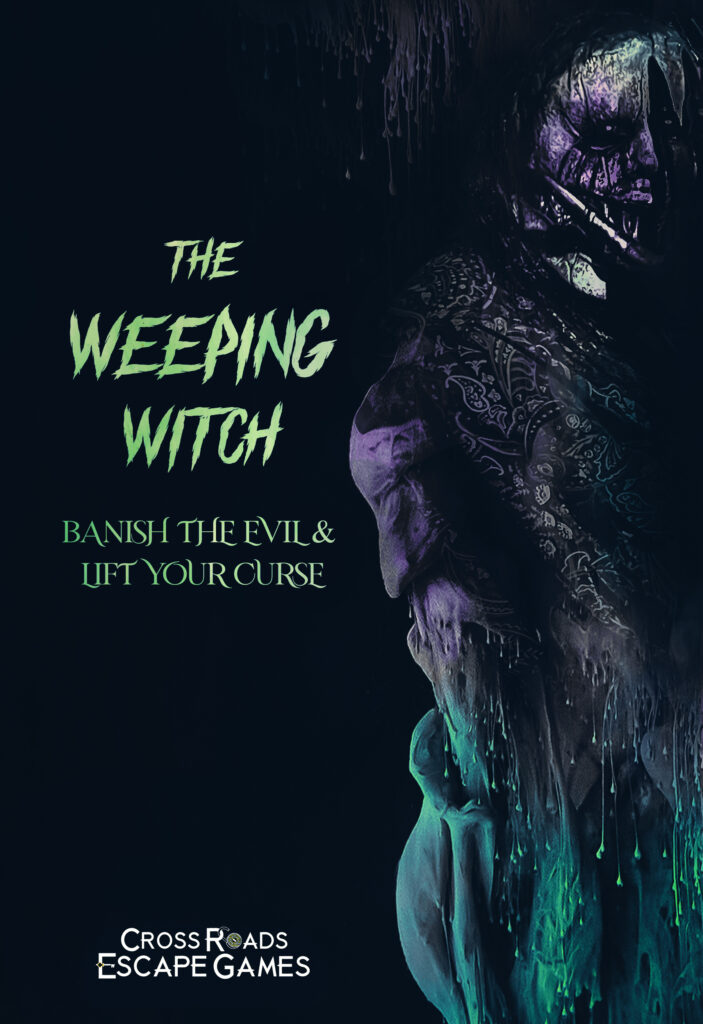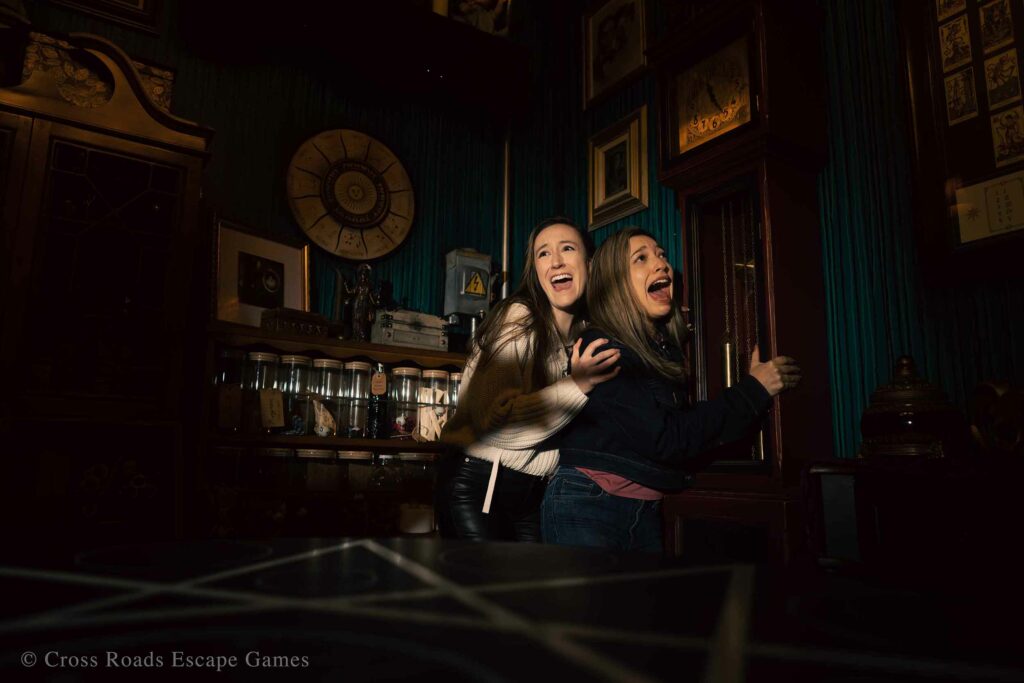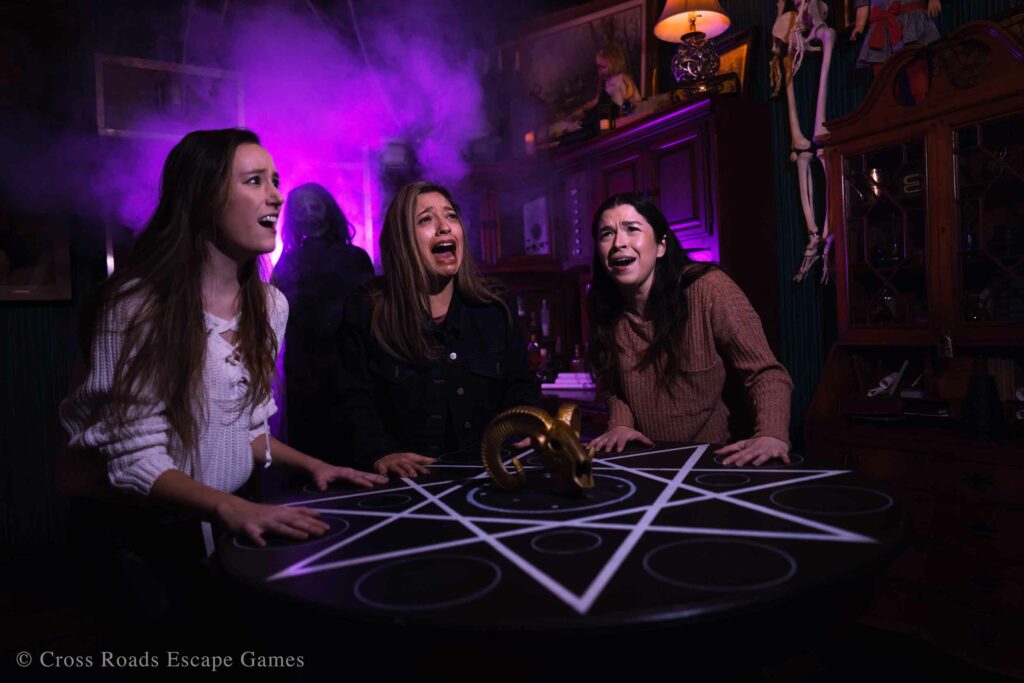 "The Weeping Witch is not only terrifying, but an absolute 'must play' escape room."
-HorrorBuzz.com


"It perfectly combines the jump scares of a haunted house, the theatrics of immersive theater, and the puzzles of escape rooms to create one of the most hauntingly innovative experiences we have ever experienced."
-Haunting.net


"The flawless technical integration of multiple animatronics and characters made the experience feel like a Disney ride. "
-RoomEscapeArtist.com


"This room was BEAUTIFUL. The set design, props, audio cues, and lightning were all of the highest quality — you can tell this team really takes pride in their work and absolutely no corners were cut."
-GoldenStateGhouls.com
TICKETS AND TIMES:
Tickets are $40 per person.

You have 60 minutes to escape. The times below reflect your check-in time. Please allow additional time before your game for rules and after your game for a group photo. 

Our games are private. No strangers will join your group.  

Please check our FAQ for any questions. 
POLICY INFORMATION:
The Weeping Witch is recommended for ages 14+. Children cannot be left unattended in the lobby. 

Rescheduling can be made with 24-hour advance notice. If less than 24-hour notice is given, there is a $60 rescheduling fee per game. Tickets are non-refundable.

Please arrive on time. We can not accommodate late arrivals. Once a game has started, additional players can not enter.