ABOUT – Can you survive a horror film? This murderous horror movie fan wants to watch you try. Each player will take a quiz before the game to determine which character they are: The Nerd, Virgin, Jock, Rebel, Prom Queen, or Detective. Your team will be divided into separate rooms where you must work individually and as a team. Not only do you need to escape, but you must also survive! Who will live? Who will die?​
DIFFICULTY – Hard. 20% escape rate. 5% survival rate.
# OF PLAYERS – 5-10. This is a PRIVATE game. We will not put your group with strangers. If more than 6 tickets are purchased, some rooms may have 2 players. Are you having trouble finding enough people for the minimum player requirement? Try finding teammates on our Facebook group HERE.
SCARE RATING–  2/5. Thrilling and Suspenseful!
WARNINGS– Flickering lights and loud noises. There are NO actors in the game. You may have to face your fears… alone.
AGES – Recommended for ages 16+. We recommend anyone under the age of 16 to be paired with an adult over the age of 18. Children can not be left unattended in the lobby. If you are under 18, please have a parent/ guardian fill out a waiver before you arrive. Please find waivers at the bottom of the FAQ page.​
FOR ADVANCED PLAYERS – Your goal is to escape and survive in this game! Every player will be given a unique set of puzzles, known as their 'Hex Box,' to solve at any time during the game. If the player solves their Hex Box AND escapes the room, they will have "Survived."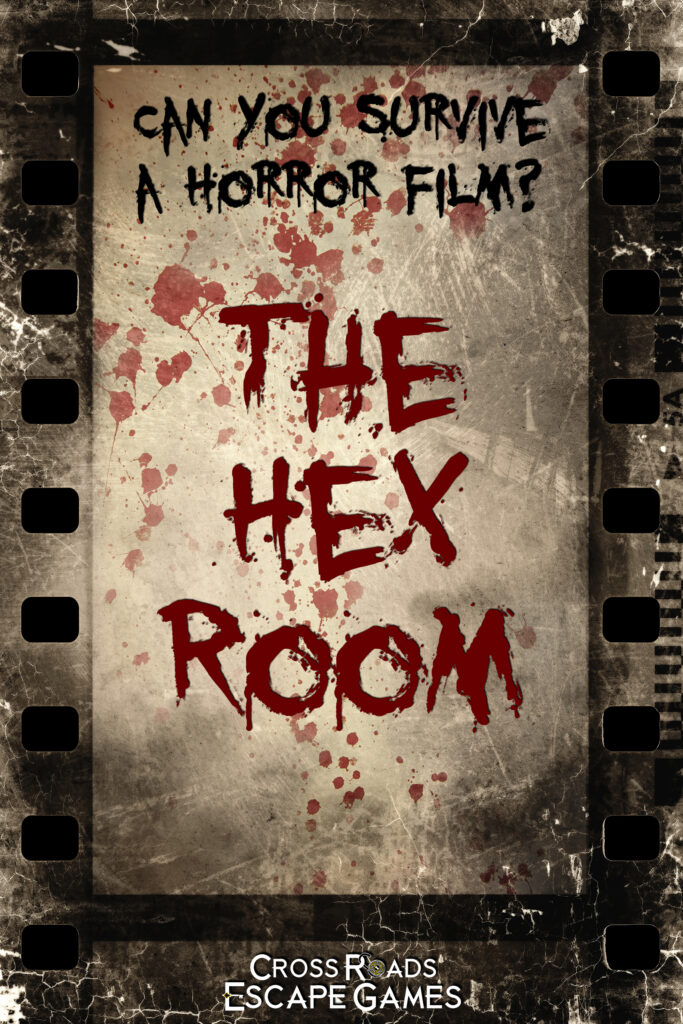 "The excellent overall experience and set design of Hex Room earns our recommendation as the #1 Escape Room in Los Angeles of 2017. If you loved it too, you can come back and replay the game…"
-Escape Room Tips


"The Hex Room is the next step in the evolution of escape games…. Seriously, I can't recommend this enough."
-My Haunt Life


"Cross Roads Escape Games is an experience unlike any other. The most amazing set design, awesome puzzles, super friendly staff, this is one of the best escape rooms we have ever done."
-Best L.A. Escape Rooms


"Cross Roads' Hex Room takes every engaging aspect of an escape room and ratchets it up to 11. Horror fans won't be disappointed…" 
-Haunting.net
TICKETS AND TIMES:
Tickets are $40 per person.

You have 60 minutes to escape. The times below reflect your check-in time. Please allow additional time before your game for rules and after your game for a group photo. 

Our games are private. No strangers will join your group.  

Please check our FAQ for any questions. 
POLICY INFORMATION:
The Hex Room is recommended for ages 16+. Children cannot be left unattended in the lobby. 

Rescheduling can be made with 24-hour advance notice. If less than 24-hour notice is given, there is a $60 rescheduling fee per game. Tickets are nonrefundable.

Please arrive on time, we can not accommodate late arrivals. Once a game has started players can not enter or exit.