Dec. 2nd, 2021 marks Geoff Durham's 5 year anniversary at Cross Roads Escape Games. Geoff has been such a positive influence on Cross Roads over the years that I wanted to show our appreciation for him!
Cross Roads opened in January of 2016 and Geoff joined the team later that same year as a Game Master. Geoff showed leadership and ambition and was quickly promoted to General Manager and in early 2021 was promoted to Operations Manager.
Geoff handles the day-to-day operations. He manages the employees, customers, training, game maintenance, and even hosts games from time to time.
Geoff is the kind of person who comes to work every day with a smile and a story. He finds humor in everyday things and is genuine and kind. He also holds himself and those around him to high standards and remains professional in stressful situations.
Not only is Geoff a natural leader, but he is also a creator. Geoff is the writer, director, and editor of almost all of the videos at Cross Roads including the game trailers, rules videos, Confessions of a Game Master on YouTube, and all the videos in The Psych Ward. Geoff also helped design many of the puzzles inside The Hex Room and The Psych Ward and was the one who thought of Fun House KIDS. Geoff is currently working on designing and creating a practice puzzle for our lobby, which will be coming soon!
We cannot put into words how much Geoff is appreciated. He has had such an influence on the growth of Cross Roads that it's hard to think what we would have done without him.
Thank you, Geoff, for your hard work, providing amazing ideas, beautiful videos, and truly caring about the well-being of Cross Roads. We are so grateful for your friendship and the dedication you have shown us over the past 5 years. We hope you continue to grow with us for many more.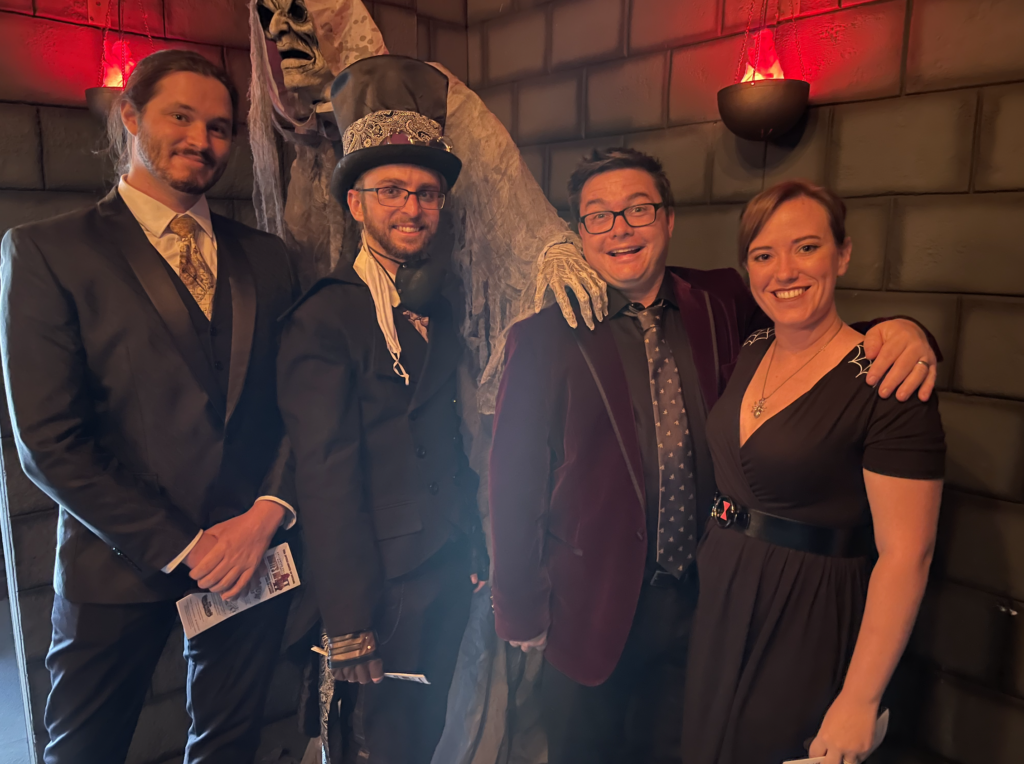 -Madison Rhoades