2022 was a big year for us! A small team of people runs Cross Roads Escape Games, and every year, we are so proud of what we have accomplished. The husband-and-wife team, Luke and Madison, opened Cross Roads in January 2016 and designed all the experiences with the help of their staff and skilled programmers. You can read about our beginnings HERE. At the end of the year, we like to reflect on some of the events that happened and get excited for what is to come next!
2022 in review:
In February, owners Luke and Madison had the pleasure of playing an escape room with Jeff Goldblum for his 'Puzzles' episode of 'The World According to Jeff Goldblum' on Disney +. You can read all about our experience behind the scenes in our blog post HERE.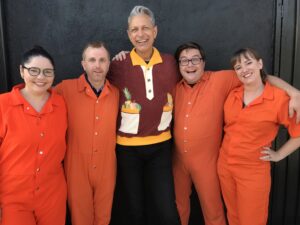 On May 1st, we said goodbye to The Psych Ward game and began a hectic 4-month build of The Weeping Witch.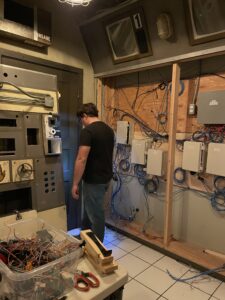 In September, we opened The Weeping Witch with fantastic feedback from the press and our guests. It sold out for 3 months solid. It's a game we are so proud of, and we look forward to bringing more games to you at this same level of theatrical storytelling.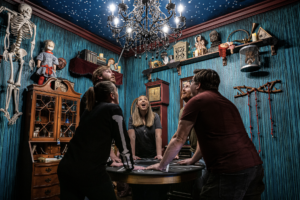 October 1st was National Escape Room Day. Last year we started the tradition of hosting a massive free event at Stereo Brewing, open to all escape room enthusiasts. This year, we celebrated again with eight mini-games from many different SoCal escape rooms, raffle prizes, food trucks, and beer.
To end the year, we were honored to win multiple awards. We were finalists for the 4th year in the International Top Escape Room Project (TERPECA) and were awarded Top Escape Room by the Morty escape room tracker app. We love what we do and are very grateful for the recognition.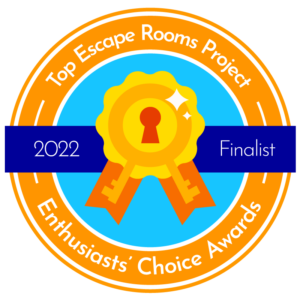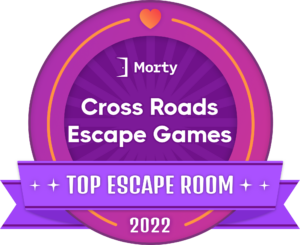 So, what is next?
2023 is shaping up to be another busy year! We still have plans to revamp The Hex Room. We want to redesign all the rooms with new puzzles and special effects to bring them up to the same level we achieved with The Weeping Witch. Also coming soon, we have a fun feline-themed game designed (on paper), which will eventually take the place of The Fun House.  Will these two projects happen in 2023? I hope so! But it all comes down to having the time and the money. Make sure to send your friends to Cross Roads so we can continue to grow and improve!
Our biggest project for 2023, which has already been a year in the making, is opening a brand-new business: Slashers Axe Throwing & Ales! We are elevating the sport of axe throwing by giving it a unique 1980s horror movie twist with the story, theming, special effects, and games! Slashers Axe Throwing & Ales is coming to Costa Mesa in the Fall of 2023. Follow Slashers_AxeThrowing on Instagram for updates!
Thank you for helping us make it to 2023. We wouldn't be here without your support!