The Weeping Witch 
By Cross Roads Escape Games 
Crew:
Game Design: Madison & Luke Rhoades
Scenic Design: Madison Rhoades
Lighting Design: Ian Momii
Special Effects: Christian Mutter
Sound Design: Dan Waldkirch
Lighting and Sound Technician: Ian Momii
Master Carpenter: Luke Rhoades
Voice Cast:
Weeping Witch: Jonica Patella
Little Girl Radio Ghost: Wendy Hellmuth
Man Radio Ghost: Eric O'Keeffe
Ghost Doll: Lois Hellmuth
Special thanks to Lauren Orgill, Blake Orgill, Geoff Durham, Sean Christopher, Creepy Duck Design, Slaughterhouse FX, Cooper Floors, Slater Wood, and all of our Beta Testers!
Crew Biographies: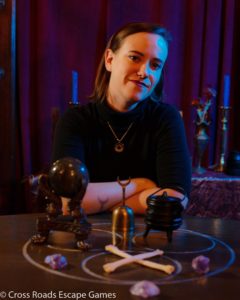 Madison Rhoades (Game Designer & Scenic Designer)
Madison Rhoades is the Co-Owner and Creative Director of Cross Roads Escape Games. She graduated with a B.A. in Fine Arts and Theatre from USC in 2013. After falling in love with escape rooms, she and her husband opened Cross Roads Escape Games in 2016 and together have designed The Hex Room, The Fun House, The Psych Ward, and two mini-games. Madison is excited to be stepping beyond the veil again after writing, directing, and designing the interactive theatre show, The Séance, in 2019.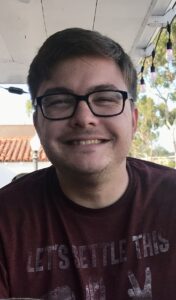 Luke Rhoades (Game Designer & Master Carpenter)
Luke Rhoades is the Co-Owner and Technical Director of Cross Roads Escape Games. He graduated Vanguard University in 2014 with a B.A. in Theatre. Upon graduating Luke was the Master Carpenter at the American Academy of Dramatic Arts in Hollywood. He opened his own Escape Room business with his wife in 2016.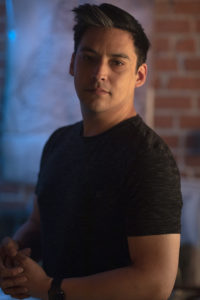 Ian Momii (Lighting Designer)
Ian's background ranges all over the live event spectrum, having his hands in anything from theatre and concerts to corporate events and award shows. Locally in Los Angeles he is likely best known for his work as Lighting Designer and Technical Supervisor for Delusion from 2014-2021 and Scout Expedition Co.'s The Nest. Other recent work includes Ceaseless Fun Loser and JFI Night Fever. Ian is honored to be brought back to work on The Weeping Witch after helping Cross Roads Escape Games on their production of The Seance.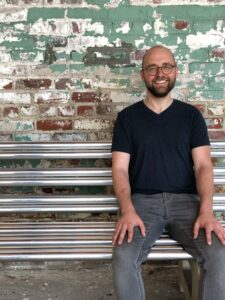 Dan Waldkirch (Sound Designer)
Dan Waldkirch is a musician, artist, and chess player from Wauwatosa, Wisconsin. His music has been heard on over 40 primetime television shows and major motion pictures, including It's Always Sunny in Philadelphia, The Twilight Zone, and Minari. He composed the music and sound for all of Cross Roads' escape rooms and experiences, and his football musical The Unsackable Man recently enjoyed a four-week run at Zombie Joe's Underground in North Hollywood. He's excited to work on The Weeping Witch, but even more excited to play it!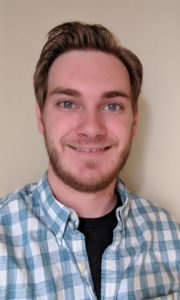 Christian Mutter (Special Effects) 
Christian is an avid maker and tinkerer who loves to find inventive ways of mixing art and science. He graduated from California State University Fullerton in 2019 with a BS in Mechanical Engineering. He now works at ArtCenter as a shop instructor helping students realize their creative ideas. Christian is thrilled to be back at Cross Roads after having worked on The Seance.