The Séance
Written and Directed by Madison Rhoades 
Cast:
Ruby: Geovanna Flores
Ruby: Amy Melendrez
Ruby/ Puppeteer: Tara Virgil
Puppeteer: Brittani Prenger
Puppeteer: Stepy Kamei
Puppeteer: Desiree Nguyen
Ruth's Voice and Likeness: Jessie Wise
Crew:
Director: Madison Rhoades
Asst. Director: Luke Rhoades
Technical Director: Luke Rhoades
Scenic Designer: Madison Rhoades
Lighting Designer: Ian Momii
Sound Designer: Dan Waldkirch
Lighting and Sound Technician: Ian Momii
Costume Designer: Lauren Orgill
Puppet Designers and Fabricators: Madison Rhoades, Zach Dahm, and Nathan Manahan
Special Effects: Christian Mutter
Prop Master: Lauren Orgill
Prop Illustrations: Alexa Harzan
Special thanks to Liz Croupe, Eva Recinos, Jason Sakal, Geoff Durham, Theresa Rhoades, and Bonnie Rhoades
Cast Biographies: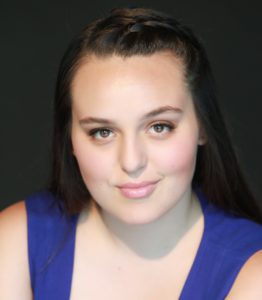 Geovanna Flores (RUBY): Geovanna Flores is a Los Angeles native and recent USC Thornton School of Music graduate.  A classically trained opera singer, Flores enjoys performing opera as well as musical theatre, theatrical and commercial acting, and performance poetry.  During her time at USC, Geovanna was seen with the USC Opera as a Nina in Ainadamar, played Lucy T. Slut in Avenue Q with the Musical Theatre Repatory of USC, and Consuelo in West Side Story in the historic first Kaufman School of Dance, Thornton School of Music and USC School of Dramatic Arts collaborative production.  Flores is a proud Latina, speaks fluent Spanish and incorporates her passion for social justice and Latinx culture into her poetry.  When not performing, auditioning, or in rehearsal, Flores teaches voice and piano in West Los Angeles.  www.GeovannaFlores.com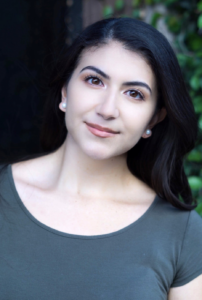 Amy Melendrez (RUBY):  Born and raised in L.A., Amy is a recent graduate of the University of Southern California and is excited to be jumping into the world of The Séance! Amy was most recently seen in Accidental Joy, a new musical workshop. While pursuing her B.A. in Theatre, she also attended the British American Drama Academy. She has appeared in various collegiate productions including Heathers, Mr. Burns: A Post Electric Play, Time and the Conways, The Penelopiad, and the staged reading of Hipster Sweatshop.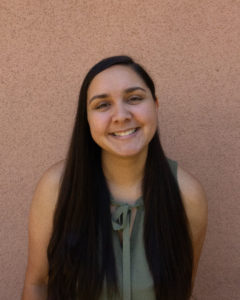 Tara Virgil (RUBY/ PUPPETEER): Tara Virgil is extremely excited to be a part of Cross Roads Escape Games newest addition: The Séance. She has had 7 years of theater acting experience and is thrilled to be trying something new. She has been in numerous productions over the years, including The Little Shop of Horrors as Mrs. Mushnik and Aladdin as Genie. Tara hopes to pursue acting as a future endeavor and will hopefully be attending CSULB in the spring for a degree in theater.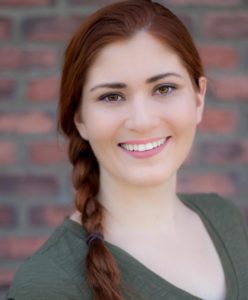 Brittani Prenger (PUPPETEER): Brittani has been performing all of her life. She is currently at Knott's Berry Farm as a train robber and she just wrapped up her first year at Ghost Town Alive as the town's medium, Marley Dixon. Her Séance's were a whole lot different than this one. Soon she will be performing with the Mixed Company Carolers all Christmas season. For the last 6 Halloween's she has been scaring at Knott's Scary Farm and Dark Harbor on the Queen Mary. Brittani is a big musical theatre girl, some of her more recent roles were Inga (Young Frankenstein), Brenda Strong (Catch Me if You Can), Hodel (Fiddler on the Roof), Kate Monster (Avenue Q), Baker's Wife (Into the Woods) and Gingy/Sugarplum Fairy (Shrek). She is excited to be joining The Séance cast this season.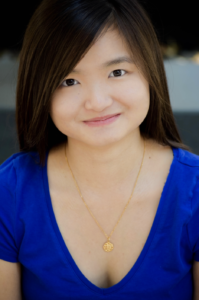 Desiree Nguyen (PUPPETEER): Desiree Nguyen is feeling spooktacular about making her debut at Cross Roads Escape Games! She graduated from UCI in 2017 and literally majored in Drama. While she considers herself primarily a director these days, it's always a thrill to return to acting. Desiree has directed with OC New Voices Playwrights and UCI. She's also stage managed and crewed at several Orange County community theatres including Chance Theater, Stagedoor Repertory, Newport Theatre Arts Center, and New Swan Shakespeare Festival. Desiree builds puppets, enjoys clowning, and loves supporting diverse talent and new works onstage. As an actor, she often plays dead people. It's probably because she's also a little dead inside. Desiree would like to thank her family and friends for supporting her and putting up with her morbid sense of humor. She tones it down on social media though. Follow her work on Instagram: @theatricaldez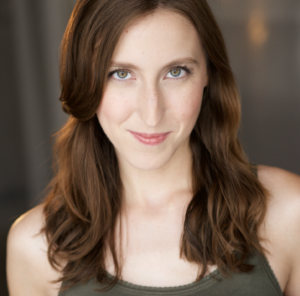 Stepy Kamei (PUPPETEER): Stepy Kamei has been working in immersive theater and haunts since 2015. Her recent immersive theater credits include award-nominated Internal and the Captivated series, while haunt credits include Horror Made Here and Dark Harbor. She can currently be seen performing in The Séance as well as Dark Harbor for the 2019 haunt season, and is collaborating as a writer on an upcoming immersive theater production.
Crew Biographies: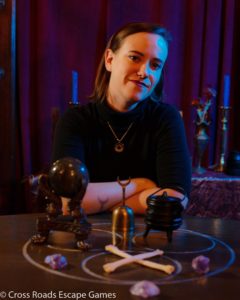 Madison Rhoades (Writer, Director, Producer, Scenic Designer, Puppet Designer): Madison Rhoades is the Co-Owner and Creative Director of Cross Roads Escape Games. She graduated with a B.A. in Fine Arts and Theatre from USC in 2013. She was the scenic designer for many small theatres around Los Angeles. She performed in the interactive theatre show, Delusion, for it's first 3 years and was the Lead Scenic Painter for The Queen Mary's Dark Harbor from 2013-2015. Madison always dreamed of owning her own theatre one day. After falling in love with escape rooms, she opened Cross Roads in 2016 with her husband and has been designing games and interactive experiences ever since.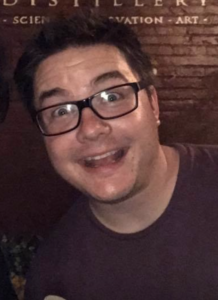 Luke Rhoades (Asst. Director, Producer, Technical Director): Luke Rhoades is the Co-Owner and Technical Director of Cross Roads Escape Games. He graduated Vanguard University in 2014 with a B.A. in Theatre. Upon graduating Luke was the Master Carpenter at the American Academy of Dramatic Arts in Hollywood. He opened his own Escape Room business with his wife in 2016.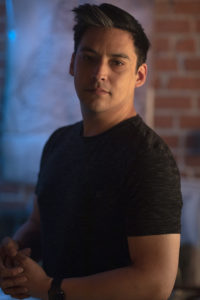 Ian Momii (Lighting Designer):  Ian's background ranges all over the live event spectrum, having his hands in anything from theatre and concerts to corporate events and award shows. Locally in Los Angeles he is likely best known for his work as Lighting Designer and Technical Director for Delusion from 2014- spring 2019. Ian has also been part of Ceaseless Fun with their production of They Who Saw The Deep, and most recently Scout Expedition Co's The Nest. Ian is excited to be returning to Cross Roads having helped Madison and Luke with The Hex Room and The Fun House.
Dan Waldkirch (Sound Designer): Dan Waldkirch is a musician, artist, and chess player from Wauwatosa, Wisconsin. His music has been heard on over 30 primetime television shows and major motion pictures, including The Mindy Project, Jane the Virgin, and It's Always Sunny in Philadelphia. He designed the music and sound for all three of Cross Roads' escape rooms, and his debut musical Save Me a Spot enjoyed a sold out Fringe run and nomination for A Little New Music's Best Musical Theatre Songwriting award. He's thrilled to be back making ominous drones for The Séance.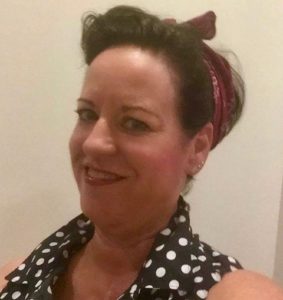 Lauren Orgill (Costume Designer/ Prop Master): Lauren is proud to be working at Cross Roads Escape Games again after assisting with costumes and props for The Hex Room, The Fun House, and The Psych Ward. You may also recognize her as Nurse Ratched promoting The Asylum mini-game. Lauren has a degree in Interior Design, and she has been sewing both interior projects and custom costumes for over 30 years.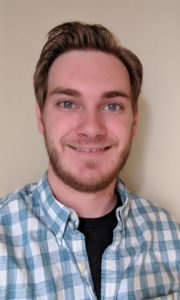 Christian Mutter (Special Effects): Christian Mutter is currently a Mechanical Engineering student at CSU Fullerton and enjoys tinkering with robotics and programming. He is excited to have the opportunity to apply those interests in The Séance. 
Directors Note: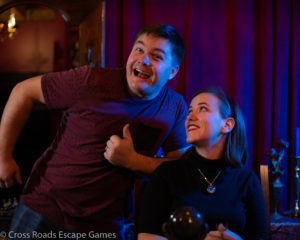 The Séance has been something I have always wanted to do since we very first opened. It was actually planned to be one of our very first experiences. Back in 2015/2016 immersive theater was still very new, and even escape rooms were only know by a small handful of people, so we decided to wait.
We opened The Hex Room first, which was a revolutionary game for its time. It changed the normal escape room game mechanics, had completely immersive scenery and props, lighting effects, and sound.  Our next game, The Fun House, has a more traditional escape room game design to help people get acquainted with this new form of entertainment, but kept the high-quality set and special effects. It also introduced more character interaction between the audience and their game master, something that we felt was missing from escape rooms.
After having those games open a few years and seeing the rising trend in interactive entertainment, we created something new again, changing the game mechanics once more. In late 2018 we opened The Psych Ward, an escape room with a twist. This new game combined social deducting strategy, along with immersive theatre, and escape room elements. It is something completely new and thankfully it was met with high praise.
The Psych Ward acts as a bridge between our escape rooms and this new interactive theatre experience. The Séance is not an escape room, but it still gives you the same excitement that escape rooms do so well. I have always been fascinated by the afterlife and have experienced unexplainable things from working on The Queen Mary for 3 years.
While writing this show, I wanted to create something truly terrifying, but sticking with our theatre background and trend of creating something completely new. This show will both satisfy your haunt craving while also supplying you with a beautiful story full of suspense and terrifying imagery.
Our goal with this show is that we are able to bring it back year after year in new historic venues around the world. I hope you enjoy the show!
-Madison Rhodes