Thank you to all who attended Midsummer Scream last weekend. This was the busiest and best year yet! All tickets for our Asylum mini-game were gone within the first 15 minutes the convention was open! Thank you so much for all your support and dedication to getting to the convention early to be some of the last groups to play our mini-game!
Myself and my husband, Luke, are the creators of Cross Roads Escape Games and the designers for all our games. We were working the booth all weekend, and I don't know if people knew our level of involvement in Cross Roads, but it was so great to hear such positive feedback! So many people stopped by to express their love for Cross Roads and it was wonderful to meet so many fans.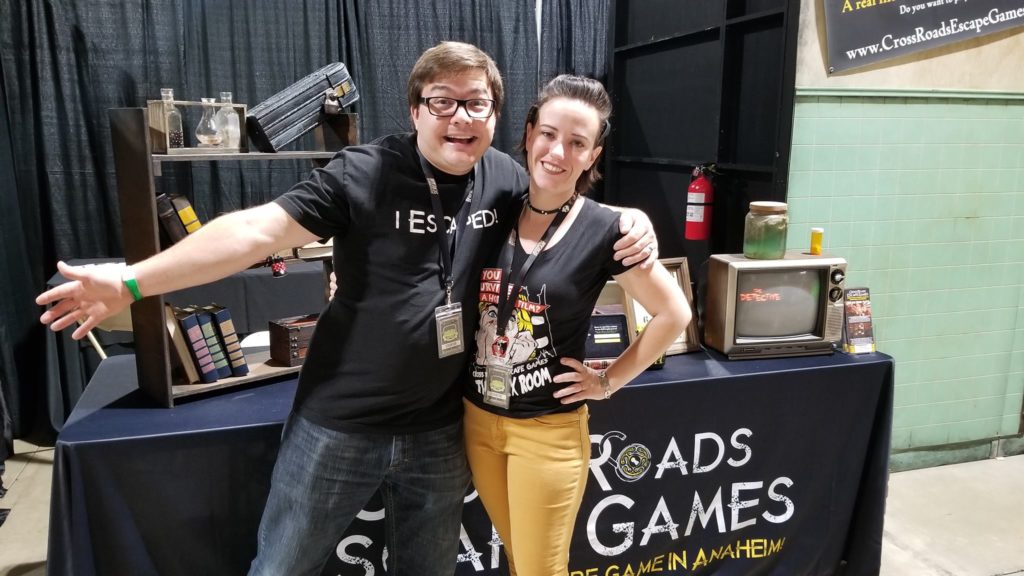 During Midsummer Scream we were giving away special prizes for people who told our nurses a secret password that could be found on our social media pages. Those people would be admitted to The Psych Ward (our 3rd game, coming soon) with a special medical wristband that had secret strategic advice on it that would be helpful inside the game! There were 15 different strategies you could have been given.
Also, at our booth we had our exclusive 10-minute mini-game The Asylum, sign-ups to win 6 free tickets, a 5-minute table top mini escape room game, and prizes!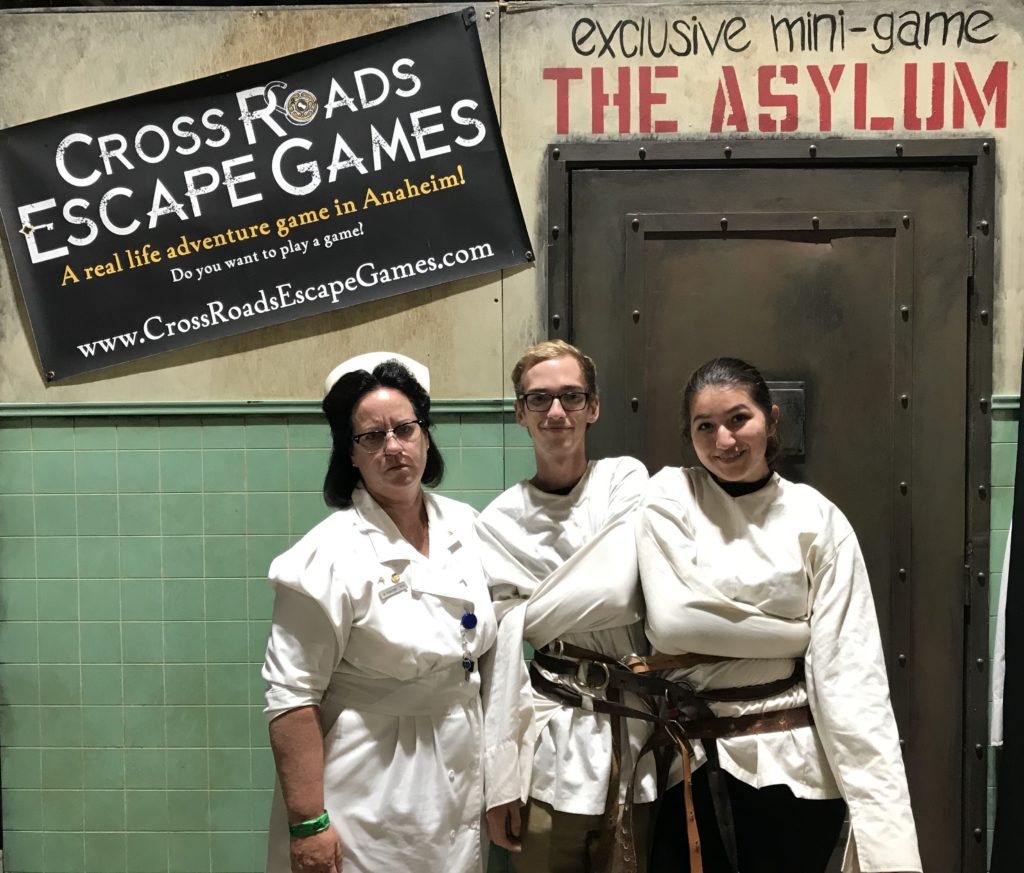 In previous years we would hand out flyers and ask, "Have you tried an escape room yet?" We would usually be met with a confused and concerned look as people waved away our flyers and kept walking. No one really knew what an escape room was, and they would quickly think the worst possible scenario and keep walking.
This year though, we had so much positive feedback! Many people we talked to have either already played an escape room, heard about them and always wanted to try, or have even played our games and were already big fans. It was surprising how many people already knew about our games without ever playing them themselves. Hopefully this convention will give them the reminder or push they need to make a booking!
The Asylum mini-game was a huge success, and we are sad to see it go. It is officially retired from Cross Roads Escape Games. We hope you were able to play it over the last few years. It was built to be a promotion for The Psych Ward, which is opening soon, so we decided it was time to try something new. Be on the lookout for a new mini-game next year!
Thank you again for attending the convention, we had a great time and I hope you did too! We are going to work hard to bring you something new, and we hope to see you there next year! If you were able to attend, please comment below with your thoughts on the convention- what you loved, or what we could have improve on. We always look forward to hearing from you!
Madison Rhoades
CEO and Creative Director
Cross Roads Escape Games