Cross Roads Escape Games has won quite a few awards, but nothing says "Wow!" more then being nominated for best escape room in the US! When my husband and I started out on this quest over 2 years ago we knew we wanted to bring something new to the world, and we knew it was going to be great, but we never imagined this!
I can't tell you how honored we are to be on this list! And a special thanks goes to YOU and YOUR VOICE for telling the world how much fun you had at Cross Roads. We can't thank you enough!
Make sure to vote at USA Today for your favorite escape room! You can vote once a day until Sept. 25th. Winners will be announced on Sept. 29th!
We would also like to mention some great reviewers who have helped us become recognized for this list. Thank you Escape Room Tips for ranking us #1 on your list of best escape rooms in Los Angeles, even through we are not even in Los Angeles County! Thank you Escape Authority for giving us a 6 out of 5 key review! Thank you Escape Room Addict for a 9/10 score! And thank you Room Escape Artist for awarding us the 2016 Golden Lock in Award!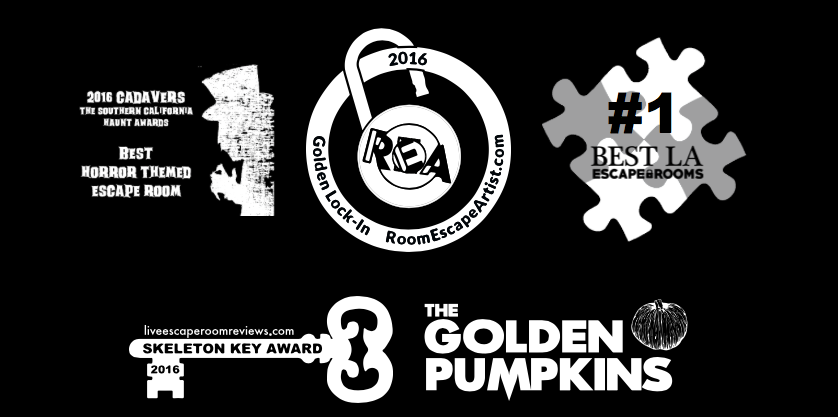 We would also like to thank Best L.A. Escape Rooms, CreepyLA, Horrorbuzz.com, Live Escape Room Reviews and others for the amazing awards we received in 2016 and 2017 for Best Escape Room.
We hope you can find the time to vote for your favorite escape room on USA Today! There are so many amazing escape rooms on that list, and we are honored to be among them!
We hope to blow you away in 2018 with a few new games we have planned! We promise to always bring you the next level of entertainment!
Madison Rhoades
CEO, Co-Owner, & Creative Director
Cross Roads Escape Games