It's time to say good-bye to our amazing 10-minute mini-game, The Asylum. Don't worry though, you still have ONE LAST CHANCE TO PLAY!
Join us on July 28thand 29that Midsummer Scream in the Long Beach Convention Center. We will have nurses there ready to lock you away! The mini-game is free to play with the purchase of an admission ticket to the convention.
WE WILL BE OPENING THE ASYLUM MINI-GAME FOR GROUPS OF 2 EVERY 15 MINUTES DURING THE OPERATING HOURS OF THE CONVETION! ARRIVE EARLY TO SIGN UP FOR A TIME SLOT TO GUARINTEE YOUR CHANCE TO PLAY!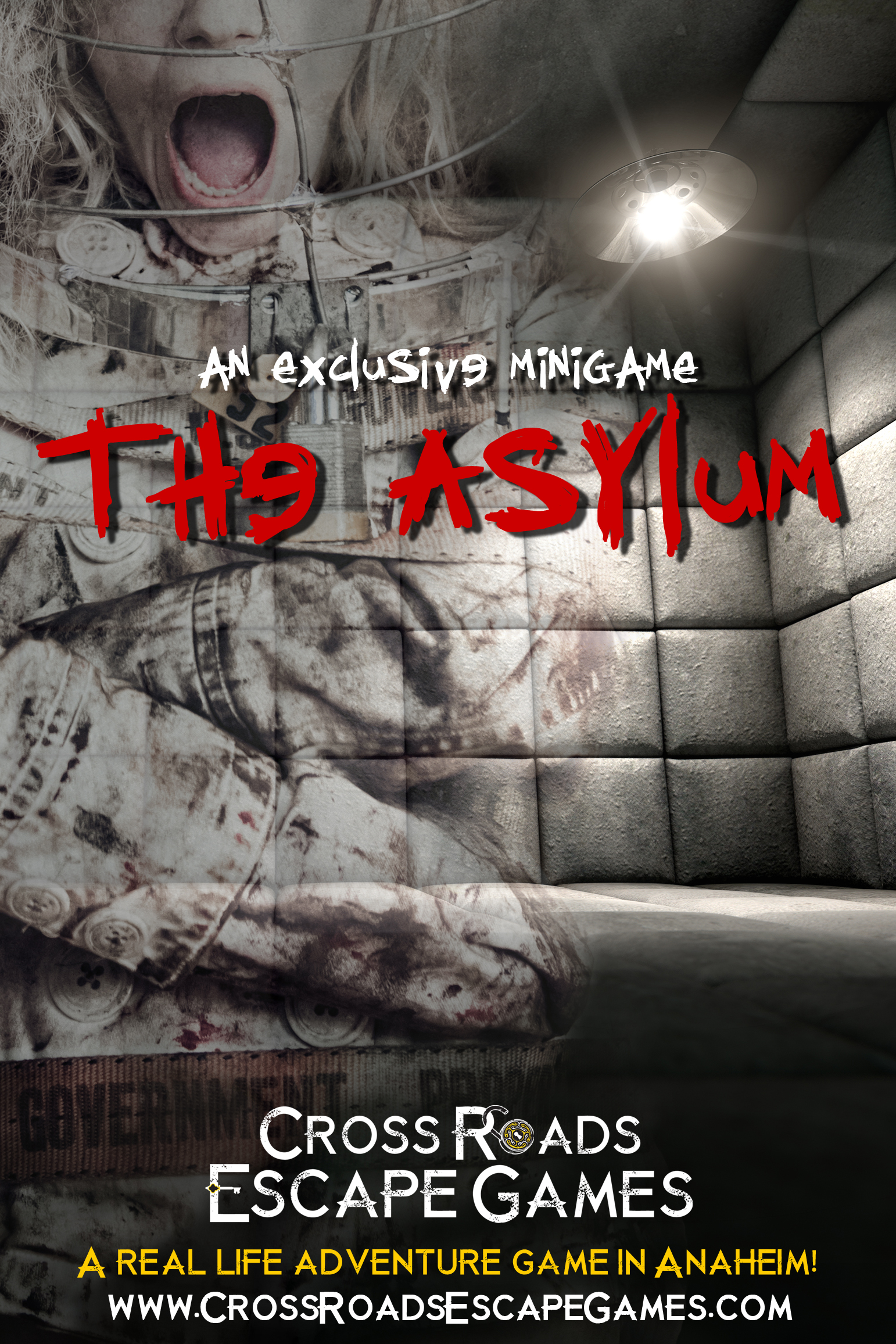 The Asylum is 10 minutes long and for exactly 2 players. You and a partner are strapped together in a straitjacket, thrown in a small padded cell, and forced to work together. You are suffering from split personality disorder; 1 body, 2 heads. Two sinister looking nurses strap you together and lock your straitjacket with an assortment of locks. You must work together with your other half to unlock the locks on the jacket, so you can get to the key and escape.
The Asylum is an exclusive mini-game, created as a teaser game for our upcoming full-length game, The Psych Ward… which is coming soon… very soon… If you find us at Midsummer Scream, and ask one of the attendant there, you might get some TOP SECRET information about The Psych Ward!  Just tell them, "I think I lost my marbles."
Midsummer Scream is one of the best Halloween Conventions featuring walk through haunts, escape room experiences, celebrity guests, horror themed vendors, and great panels and presentations!
Use the code CROSSROADS to save 25% off your admission tickets to Midsummer Scream! We look forward to seeing you there!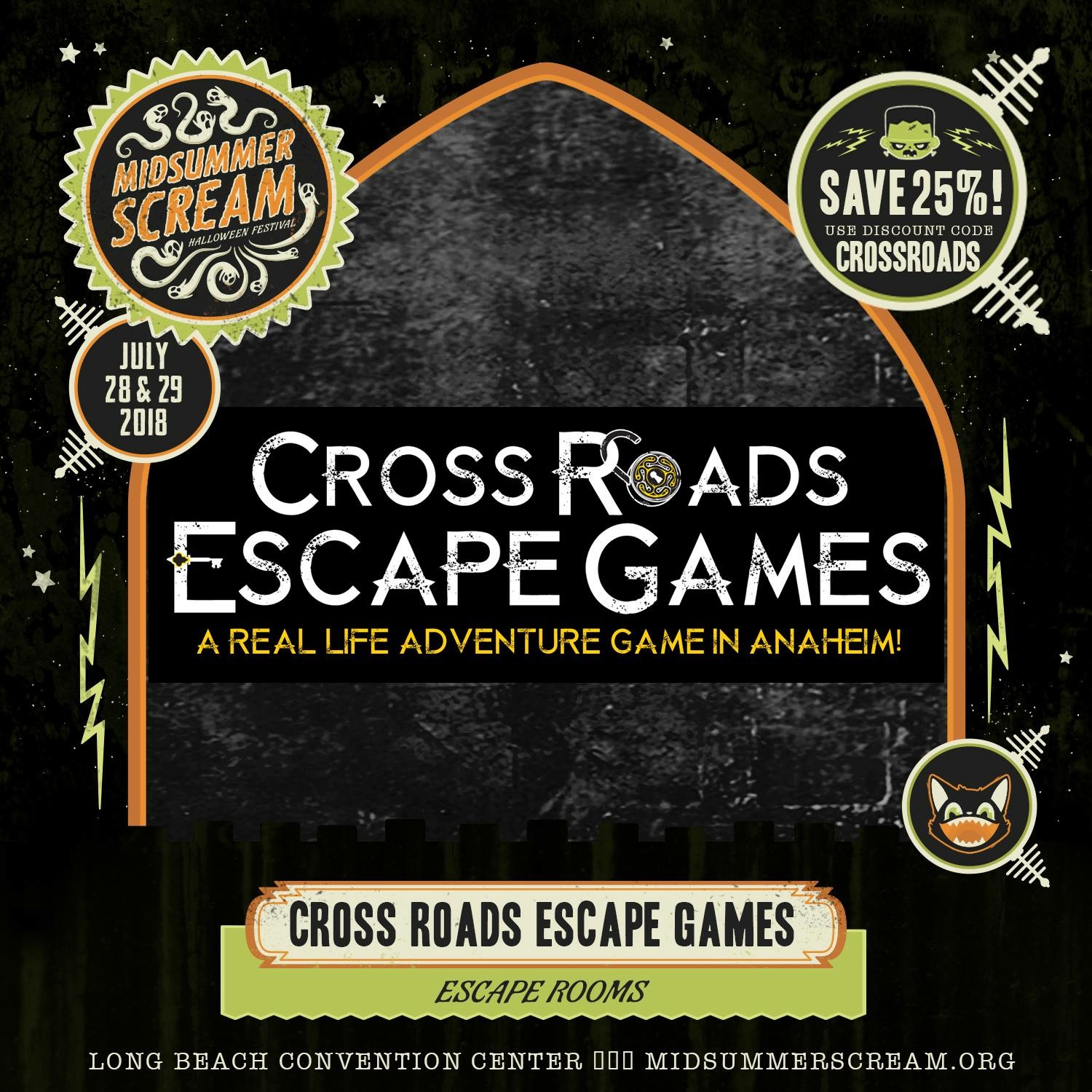 Madison Rhoades
CEO & Creative Director
Cross Roads Escape Games