Prizes! Everyone loves prizes! Did you know that Cross Roads Escape Games is one of the very few escape rooms that gives out prizes? Even if you don't escape, every group leaves with something.
We are escape room enthusiasts too, and our favorite thing to do after an escape room is to sit down with our team and talk about it over some food and drinks. Next time you visit us, make sure to head to Top Class Pizza or Stereo Brewing afterwards!
Top Class Pizza, located at 1026 N Tustin Ave in Anaheim, is less than a mile away from Cross Roads and serves fresh gourmet pizzas, salads, sandwiches, and pasta. Their pizza crust is to die for and their Chicken Alfredo pizza is a Cross Road's favorite! Just for playing a game at Cross Roads Escape Games, Top Class Pizza offers a 10% off coupon to all players OR a buy-one-get-one-free coupon to the few who manage to successfully escape!
Stereo Brewing, located at 950 S Via Rodeo in Placentia, is .7 miles away from Cross Roads and is the new hip brewery in town. Stereo Brewing has a great selection of beer on tap, fun music, and sometimes food trucks for when you want a bite to eat with your drink. Just for playing, guests receive a 15% off coupon for any beer on tap, OR if they escape they win a 25% off coupon for any beer on tap! Our current favorite is the 'Wall of Sound' Oatmeal Stout.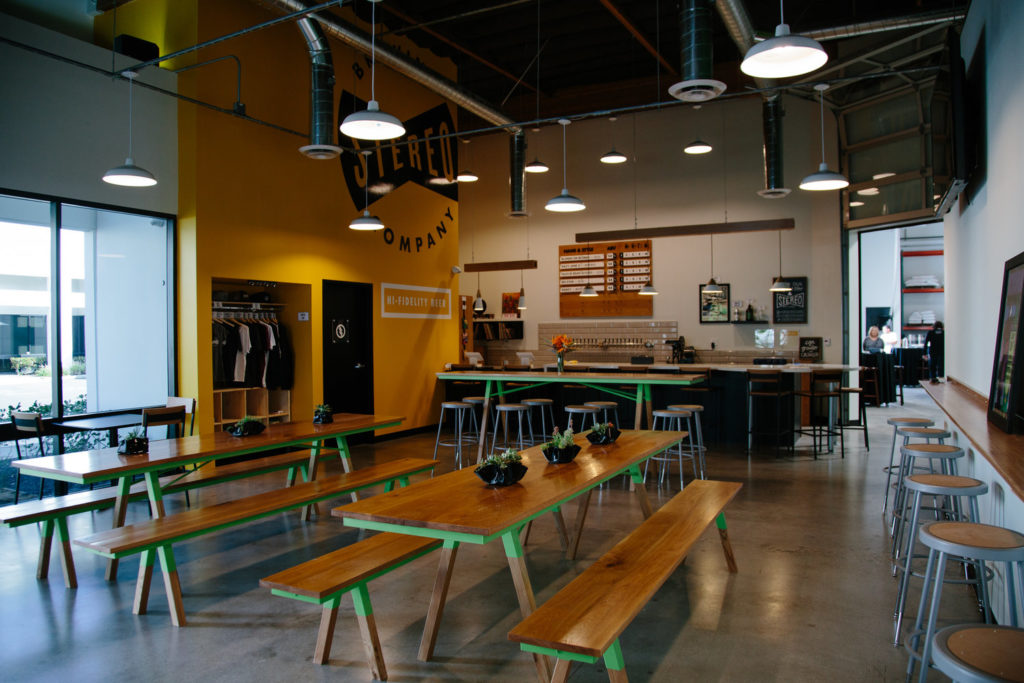 As you probably know, our escape rates are fairly low. On average, 40% of players escape The Fun House and 20% escape The Hex Room. The Hex Room also has an additional challenge to "survive" that only 5% are able to complete and escape. If you are a part of this 5% of survivors, then you also win a free "I survived" sticker! Wear it proud because you are one of the few!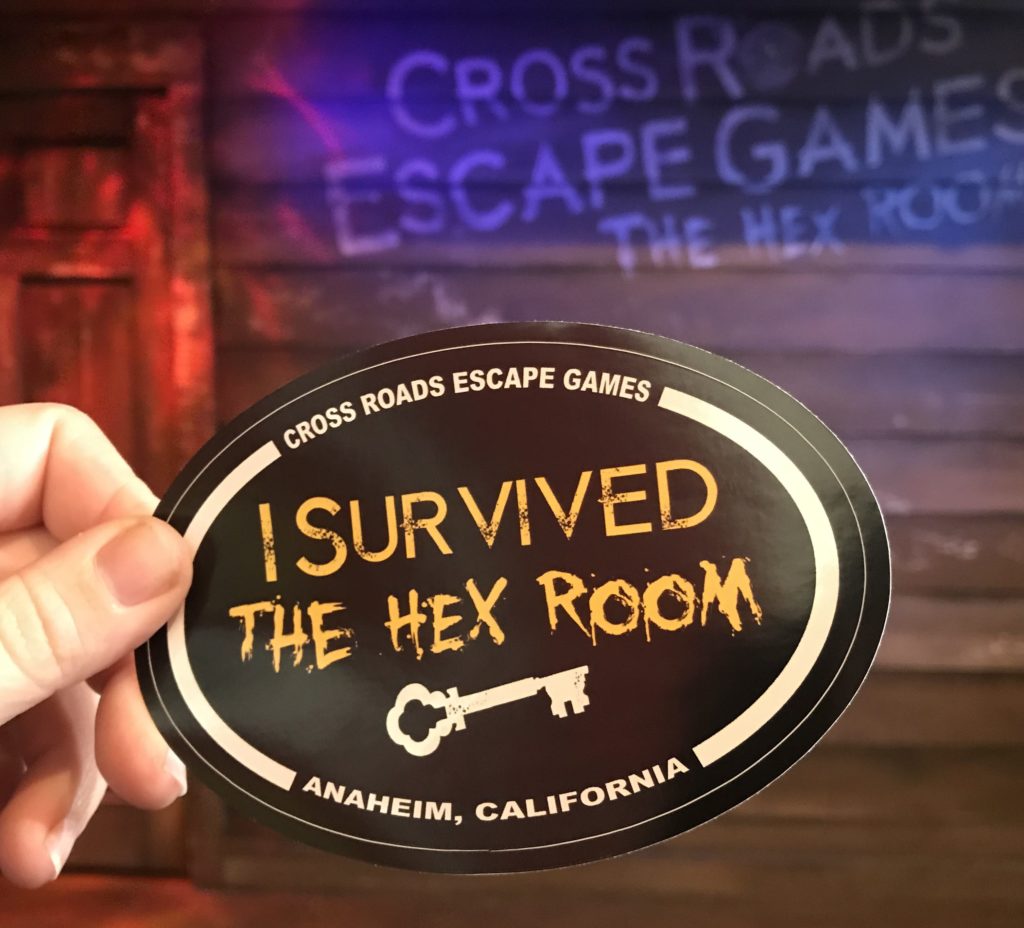 If you play The Fun House KIDS, our alternative kid version of The Fun House for children under the age of 13, there is a bonus challenge inside the game to collect 8 gold coins. If all 8 coins are found, kids get to pick a prize from our treasure chest! Our treasure chest is full of an assortment of toys that change all the time!
Now, this trophy is not free like the other prizes we have, but it is worth bragging about. If you manage to escape either of our games, you are qualified to purchase an "I escaped" t-shirt! We are very strict on our t-shirt sales and will only sell our "I escaped" shirts to those who actually escape. Yes, we have turned down many offers. T-shirts can be purchased in store for $20. We have both men's crew neck and woman's V-neck styles in sizes S-XXL.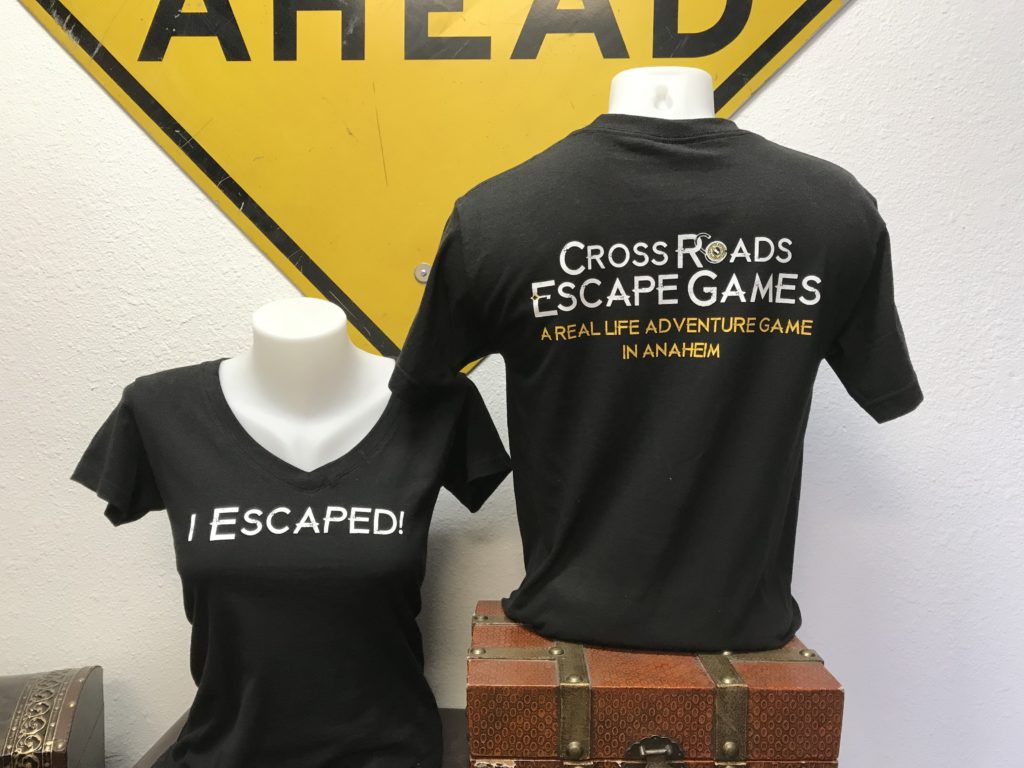 We know our games are not easy, so that is why we believe everyone deserves a prize! Book your game with us and see what one you will leave with!
Madison Rhoades
Co-Owner and Creative Director
Cross Roads Escape Games