As much as we would like to keep our game masters forever (and in some ways, we do; Anyone recognize that nurse from the Psych Ward videos?), sometimes life takes our game masters in another direction. But we always hope that they leave here with a little more experience and a lot of good memories.
We sat down with one of our former game masters and asked her what she'll take away from her time at Cross Roads Escape Games. Kerri had quite a bit of profound wisdom to share with us and we just had to share it for anyone else who is considering becoming a game master. Check out our Game Master Exit Interview for some great tidbits of wisdom and real-world applications!
Of course, as one game master leaves, another new game master enters. And that means this is your chance to join our team! But do you have what it takes to become a game master?
What makes a great game master?
A great game master needs to be able to maintain character, think on their feet, have great attention to detail, and most importantly have a lot of enthusiasm.
Enthusiasm is easy when you have a passion for what you do, and we are looking for other people that share that passion. Our game masters have honed skills by participating in a plethora of interesting hobbies ranging from Dungeons and Dragons, to live performances, to staring in short indie films, and even medieval combat reenactment. We come from all walks of life and gain inspiration from different sources, but we all share a passion for games, puzzles, and immersive experiences.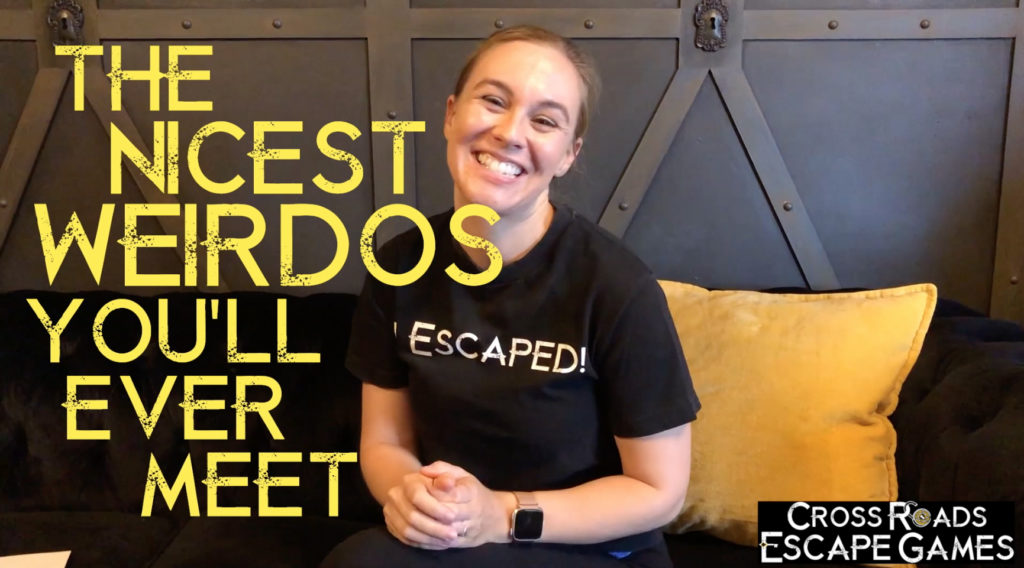 Should I be a game master?
If you love escape rooms, puzzles, or immersive theatre, then being a game master is probably for you. A day in the life of a game master is never dull, and every group that you see is totally different from the one before it. Utilize and improve your improv and acting skills in a fun environment!
If you are interested in joining our crew, we will soon be hiring! You can fill out an application on our website and email it along with your cover letter to be considered. 
Geoff Durham
Manager, Game Master
Cross Roads Escape Games