So, you've been thinking about doing an escape room for a while now and you've looked around at all the different themes they have to offer. They look like fun, but you're not sure if you and your group will like them or not, right? After all, how can you really know unless you jump right in and do one. Well, in this blog I will do my best to explain the different things that escape rooms have to offer and the kinds of people that enjoy them!
1. Puzzle People
The largest group of people drawn to escape rooms are the puzzle enthusiasts. These people enjoy exercising their mind and love solving riddles, puzzles, or brain teasers. If you fit into this category, you will love escape rooms. Escape rooms are centered around searching for clues and solving puzzles in order to advance. So, for all you Nancy Drew enthusiasts, Myst lovers, and Shivers maniacs we say, "Welcome to the wonderful world of escape rooms… what took you so long!"
2. Friend Squads
Then next most common type of person we see is the event organizer, aka the hangout enthusiast. These people are constantly on the lookout for new and exciting things to do with their group of friends. Escape rooms are perfect for people looking new things to try. Each escape room that you play is unique, with tons of themes to choose from and many different difficulty levels. You could play 10 different escape rooms and have 10 completely different experiences. And if you find a company that makes a room that you really like, or you find one that is conveniently located, perfect! Most companies have multiple rooms already open with more to come; so, you and your team can play several rooms before needing to look for a new company to try!
3. Co-workers
Another amazing thing about escape rooms is that they are incredible for team building! Be it sports teams, sales teams, or just for corporate events, escape rooms provide the perfect environment for team building and bonding! In most escape rooms the puzzles are designed to emphasize creative brainstorming, effective communication, and of course teamwork! So, whether you are trying to figure out how your sales team reacts under pressure or are looking for which of your team members might have what it takes to be a leader, escape rooms are a fun and innovative way to challenge your team.
4. Thrill Seekers
Of course, no list of escape room enthusiasts would be complete without mentioning the thrill seekers! If you and your friends are always on the prowl for new thrills, then escape rooms are a dream come true. Escape rooms are fully immersive experiences. Many games tend to increase their level of immersion by putting their players in an exciting, tense, or thrilling environment. Horror themed escape rooms are a great way to get both a steady fix of adrenaline throughout the game and the rush of escaping the room!
5. Cool Parents
And last but certainly not least, are the cool parents. Have you been trying to find ways to be the cool mom or dad? Are you trying to find a fun way to get your kids to disconnect from their phones for a while? Let me tell you, escape rooms are the way to go for both! Escape rooms are exciting and trendy, both challenging kids and giving them a memorable experience that they will want to tell all their friends about. Many escape room companies are now designing rooms for players of all ages making room accessibility for young enthusiasts better now than ever before! So, grab the kids, lock up their iPad, and plan your escape soon!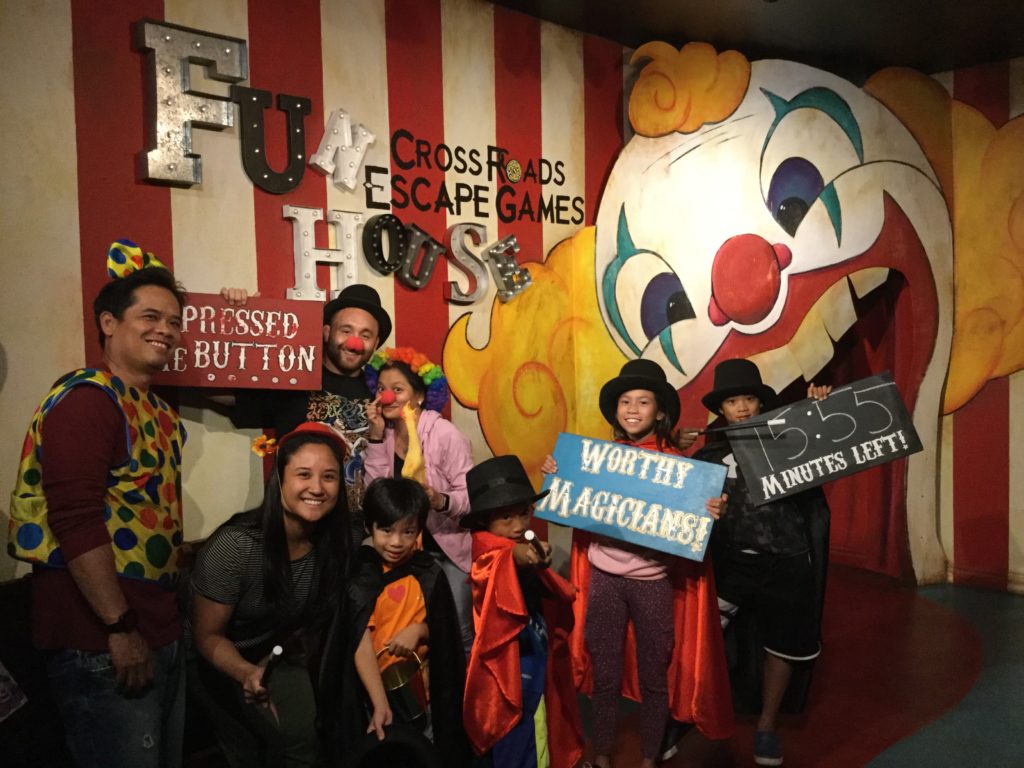 As you can see, there are many different aspects of an escape room that people connect with. Whether it's the puzzle-solving, the immersion, or the connecting as a family away from phones and video screens, there's something for everyone to enjoy. If you were on the fence about whether or not to do an escape room, hopefully this post has helped you get the confidence to dive in feet-first and book your escape room experience now!
Jason Sakal
Game Master, Manager
Cross Roads Escape Games