Orange County has much more to offer then just Disneyland and Knott's Berry Farm. I have been craving adventure lately, but also didn't have $100 to drop on amusement park tickets, so I began exploring. I found a lot of really great things to do in Orange County! If you are in the OC area, I highly recommend checking out these 5 adventures!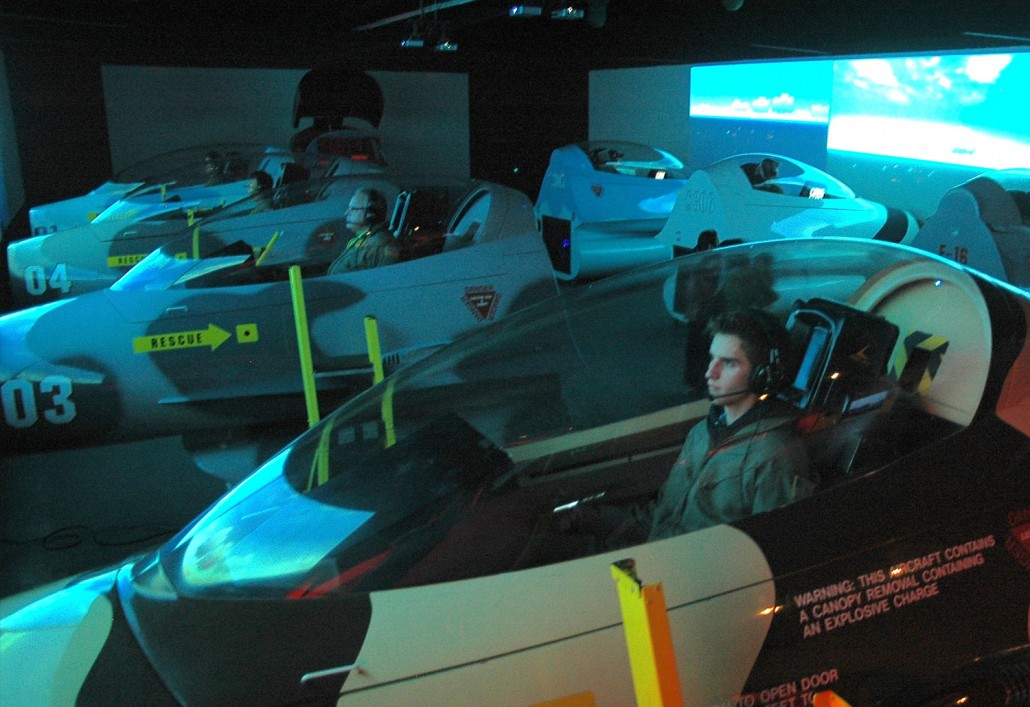 FLIGHT DECK
Suit up and get ready to fly your own jet! You and your friends get trained on how to fly a plane… for real. You each get your own fighter jet and a 40-minute experience to blow each other up and try to land your plane successfully.
What I loved most about this experience was how immersive it was. Everyone got their own pilot jumper, individual cockpit to sit in, and headset. The controls were much more different than what you would use for a video game, and although they were difficult to learn at first, I appreciated them keeping it as realistic as possible.
You get time to fly around and learn the controls and then you get to start shooting down your friends in an intense air battle! After completing the FOX 1 mission, you can come back and learn more intense maneuvers for FOX 2 and FOX 3.
Ages: 11 and up
Address: 1650 S. Sinclair St, Anaheim, CA
Website: https://flightdeck1.com/fighter-jets/
Phone: (714) 937-1511
Price: Fighter Jets- $59 per person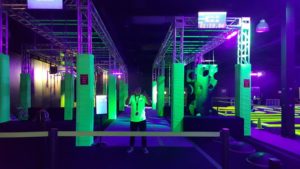 GLOW ZONE HB
My husband and I went twice in one week! Our first time it was just the two of us, and we had a blast. Later that week we brought our 5-year-old nephew to join us! This place is great for all ages. Glow Zone HB is an indoor entertainment center complete with a full bar, cosmic blowing, arcade games, mini golf, bumper cars, and a few more stand out adventures listed below.
Are you a fan of 'American Ninja Warrior' TV show? Because this place has a Ninja course ready to wear you out! This course has some fun challenges straight from the show that my husband and I always wanted to try. The course is really difficult, but also extremely fun. It also gives you good motivation to go back to the gym…
After you are done being a Ninja, you can go test your secret agent skills at the laser maze. Weave your way through a room of lasers while racing the clock! A fun thing to do in teams and race for the best time.
We also really enjoyed the Bazooka Ball. It's a good cross between paintball and laser tag and completely painless. You are split into two teams and you have to protect your home base while trying to score points on the opposing team. Let's just say my 5-year-old nephew and my 29-year-old husband both kept wanted to go back to play again.
We highly recommend getting their unlimited pass and paying by the hour. They also have a lot of great deals if you go during the week! Prepare to go hard and be exhausted by the end of it all.
Ages: Both adults and kids will love this
Address: 7227 Edinger Ave, Huntington Beach, CA 92647
Website: http://hb.glowzone.us
Phone: (714) 316-0775
Price: $20 for 1 hour or $35 for 2 hours.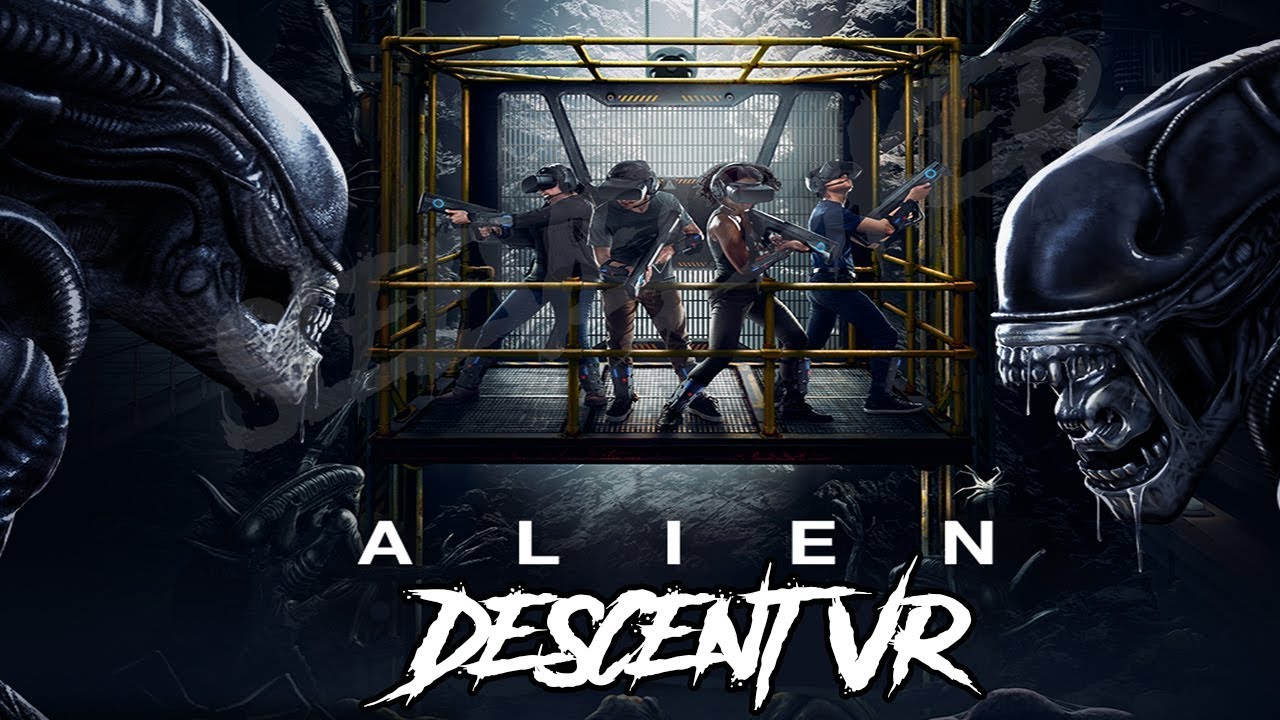 ALIEN DESCENT
Using wireless virtual reality technology these experience puts you in the center of the action for an intense and adrenalin filled 20 minutes of terror. The VR headset transports you to a new world where you can walk and interact with your surroundings and your friends! It's an exciting and fun thrill ride enhanced by environmental effects, motion platforms, and other surprises!
You are part of an elite squad of Colonial Marines sent to investigate a distress signal from a Weyland-Yutani mining outpost. Just before losing contact, the facility reported some sort of infestation. It's up to you and your squad to contain the threat, quarantine any survivors and get everyone off-world safely.
You truly feel like you are on a different planet trying to defend yourself against an outpour of Xenomorph aliens. I screamed the entire time while, lucky, my husband kept a level head. This experience was so much fun, we went and did it again the following week! If you are a fan of shooter video games and/or the Alien movies then you will LOVE this experience.
In downtown Disney you can find a similar experience- The Void, which is Star Wars themed!
Ages: 10 and up
Address: The Outlets at Orange, Suite 806, 20 City Blvd W, Orange, CA
Website: https://www.aliendescent.com
Phone: N/A
Price: $22 per person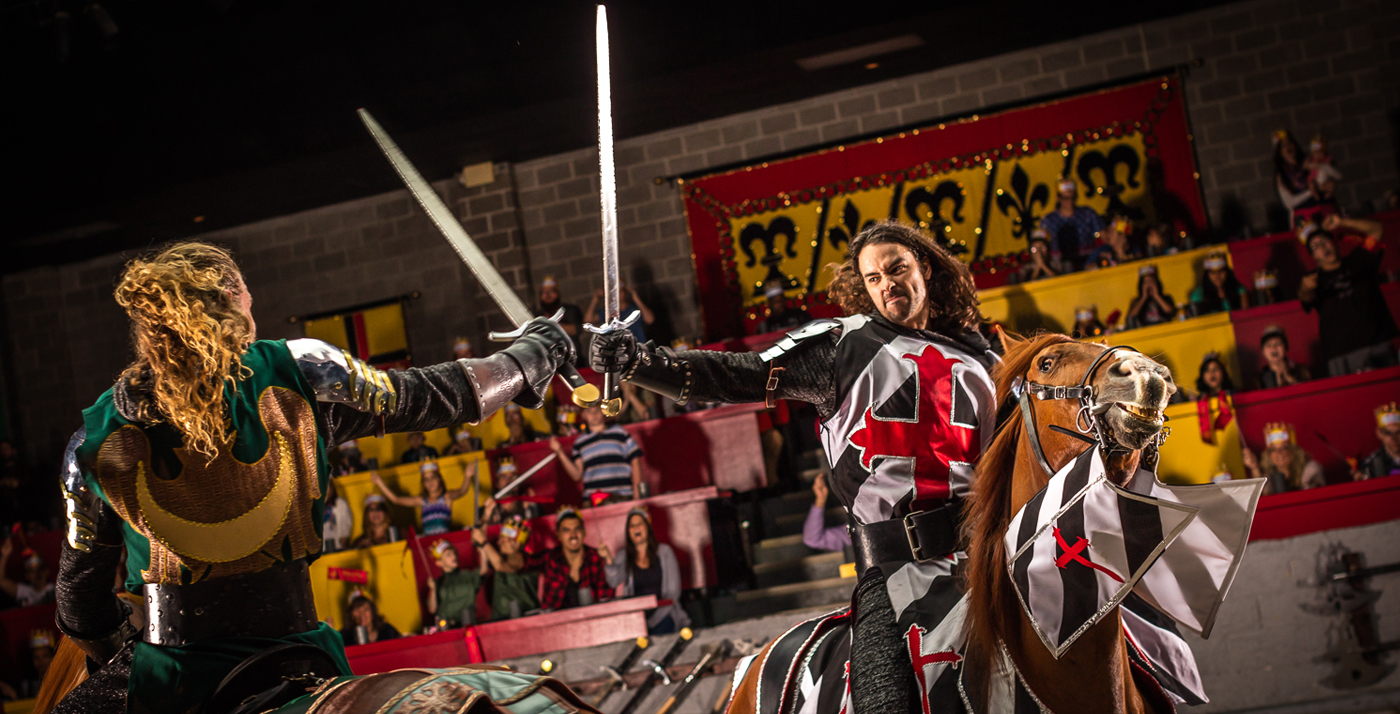 MEDIEVAL TIMES
Dinner and a show! If you haven't experienced Medieval times, you must. You are teleported back to an age without silverware and where knights jousted and battled for the love of a princess. I recently went with my whole family including my 7, 10, and 12 year old cousins. The girls loved seeing the horses dance and getting thrown a flower from a knight, while the boys loved the battles and falcon that flies just above your head.
The food is also great! A whole dinner is included in your ticket, along with my favorite Dragon's Blood soup. Beer and wine are also available.
Medieval Times is a magical place that is fun for all ages!
Ages: Both adults and kids will love this.
Address:7662 Beach Blvd, Buena Park, CA 90620
Website:http://www.medievaltimes.com
Phone: (888) 935-6878
Price:$62 for adults & $37 for kids.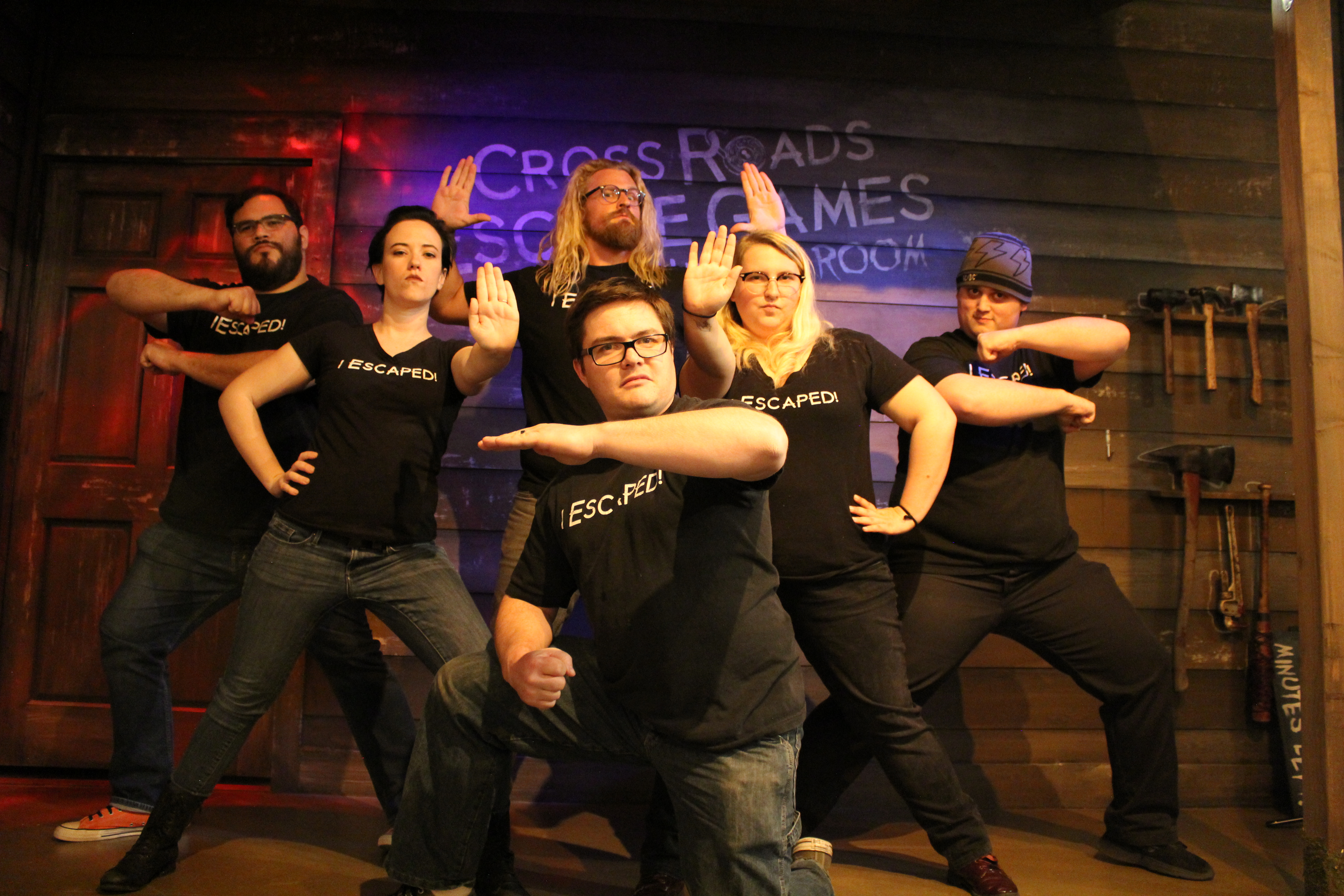 CROSS ROADS ESCAPE GAMES
There are a lot of escape rooms to choose from but the #1 rated escape room in SoCal is right here in Anaheim! Cross Roads Escape Games was recently voted the #1 escape room in SoCal and #3 in the nation by USA TODAY! With 2 great games to choose from, there is something both adults and kids will love!
The Hex Room is an intense horror themed game for age 16+.  Each player will take a quiz before the game to find out which character they are: The Nerd, Virgin, Jock, Rebel, Prom Queen, or Detective. Your team will be divided up into separate rooms where you must work individually and as a team. Can you survive a horror film?
The Fun House is a silly and wacky game for teens and adults with a special KIDS version great for ages 13 and below. Step right up and see if you have what it takes to become a magnificent magician! In this room filled with trickery and illusions, you and your team will be put to the test. Work to beat the clock as you search for clues and solve mind boggling puzzles in a topsy turvy experience of a lifetime! Now all you need to do is ask yourself, do you have the wits of a magician? Or are as clueless as a clown?
Ages: The Hex Room is for ages 16+. The Fun House is for all ages.
Address: 4245 E. La Palma Ave., Anaheim, CA 92807
Website: www.CrossRoadsEscapeGames.com
Phone: (714) 572-1004
Price: $32 per person Wednesdays-Thursdays, $35 per person Fridays-Sundays
Do you have any favorite experiences in Orange County? Let us know in the comments below! We would love to check them out!  We hope you enjoy these 5 great adventures this Summer!
Madison Rhoades
CEO and Creative Director
Cross Roads Escape Games