Ever wondered what it would be like surviving a zombie apocalypse?  Here is your chance to experience one!  Zedtown is a giant game of real world zombie-themed tag and we've got your free tickets!  We are giving away 10 passes for you and your friends to join the Zedtown fun at the Orange County Fairgrounds on Saturday, 3/31/18.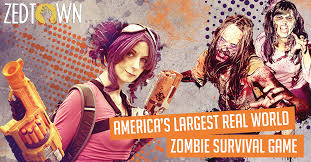 Zombies have been a staple of the horror genre for quite some time, most notably gaining in popularity thanks to George A. Romero's 1968 film Night Of The Living Dead. With the popularity of movies like 28 Days Later and TV Shows like The Walking Dead, nearly everyone has at least wondered if they'd be able to survive a zombie apocalypse. Now, thanks to Zedtown, you can put your zombie-hunting skills to the test.
Zedtown is a four-hour immersive game similar to tag with quests, tips, and achievements along the way. Players begin as Survivors in one of three factions, Security, Medical, or Logistics, and your goal is to make it to the final stand of a post-apocalypse adventure. If tagged by a zombie, you become one of the hungry horde searching for brains. Oh, and did I mention you use a foam blaster to fight off zombies? (You provide your own blaster and can even decorate it or paint it with bright colors). Players are encouraged to dress up in the style of their factions with awards going to best costume before and after the game. You can find out more about Zedtown on their website.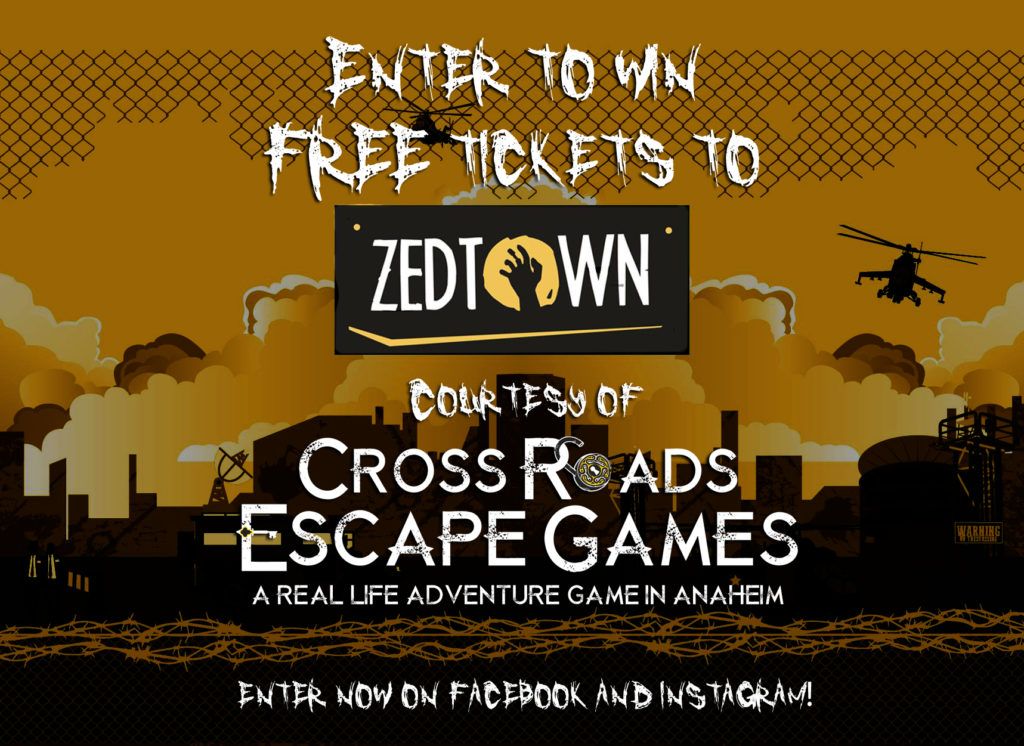 Cross Roads Escape Games is excited to offer a giveaway for two sets of five tickets to Zedtown at the Orange County Fairgrounds on 3/31/18. To enter, head to our Facebook or Instagram, tag the 4 friends you would want by your side in a Zombie apocalypse AND tell us the best tip you learned from watching a zombie film (make sure to include the movie's name!). Winners will be announced on 3/26 and given to the two best answers! Make sure to enter on both Instagram and Facebook for multiple entries!
If you've escaped The Hex Room, you already know you have what it takes to survive a horror film. Do you have what it takes to survive a zombie movie?
Geoff Durham
Game Master, Manager, Part-Time Zombie Wrangler
Cross Roads Escape Games