Want to make your escape room photos EPIC? Most groups, when it comes to picture time, tend to stand in a line shoulder to shoulder. Make your pictures instantly better by creating layers and having some people couched in the front and others standing in the back. Or create some action and interesting composition by using some of these great poses below!
2 Person Group
Escape Rooms are great date night ideas! Spice up your picture with this lovely heart pose to show your Instagram followers how hip and in love you are. Or maybe try this Xtreme pose to show how in sync the two of you are.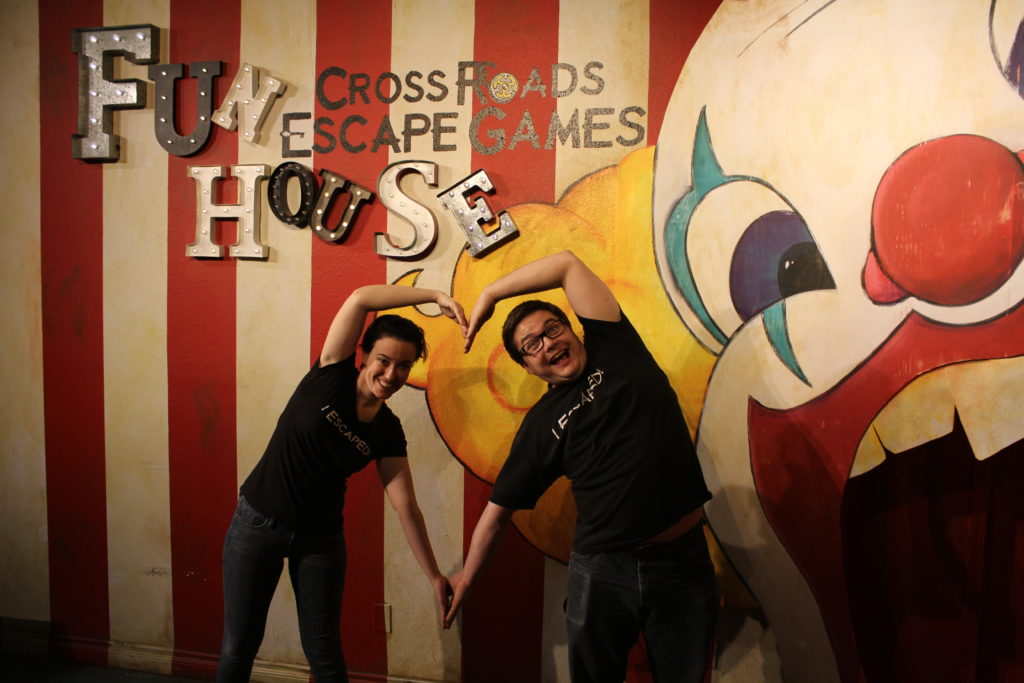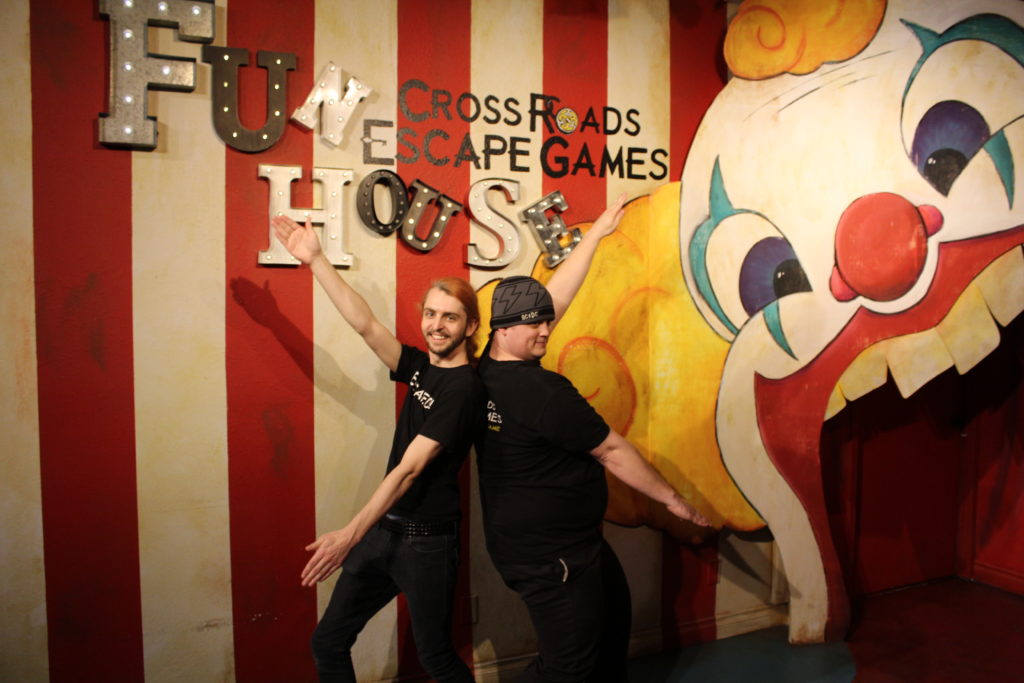 3 Person Group
Out with the girls and decided to add a little excitement to the night with an escape room? The Charlie's Angeles pose is perfect to show the world just how dangerous the 3 of you are together. Or maybe you and the guys went out for a night of laughs, what better pose then the classic 3 stooges!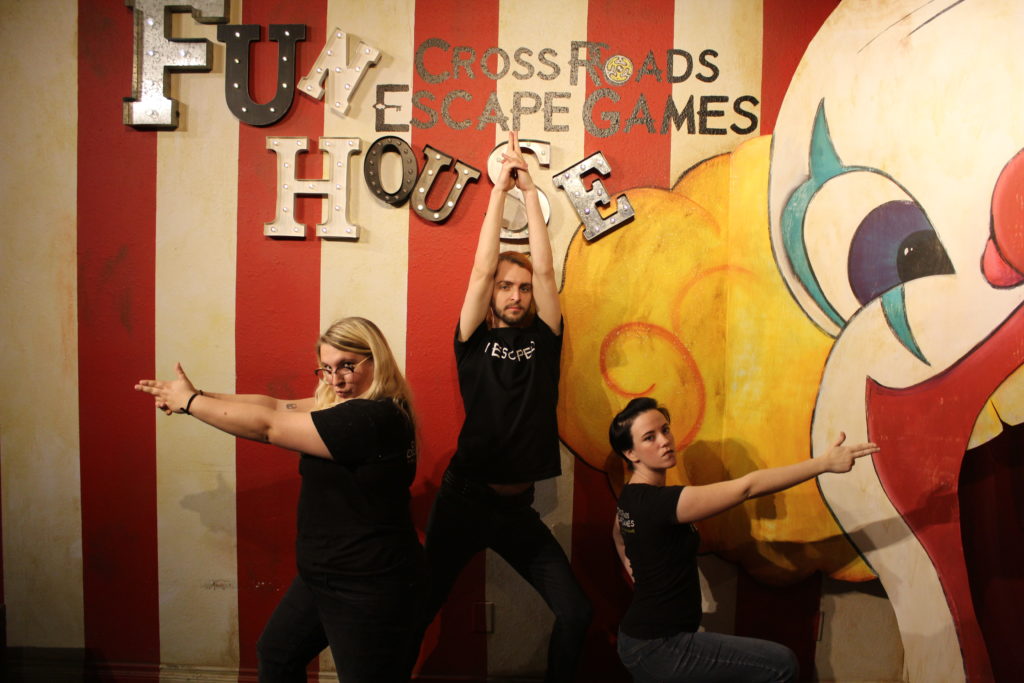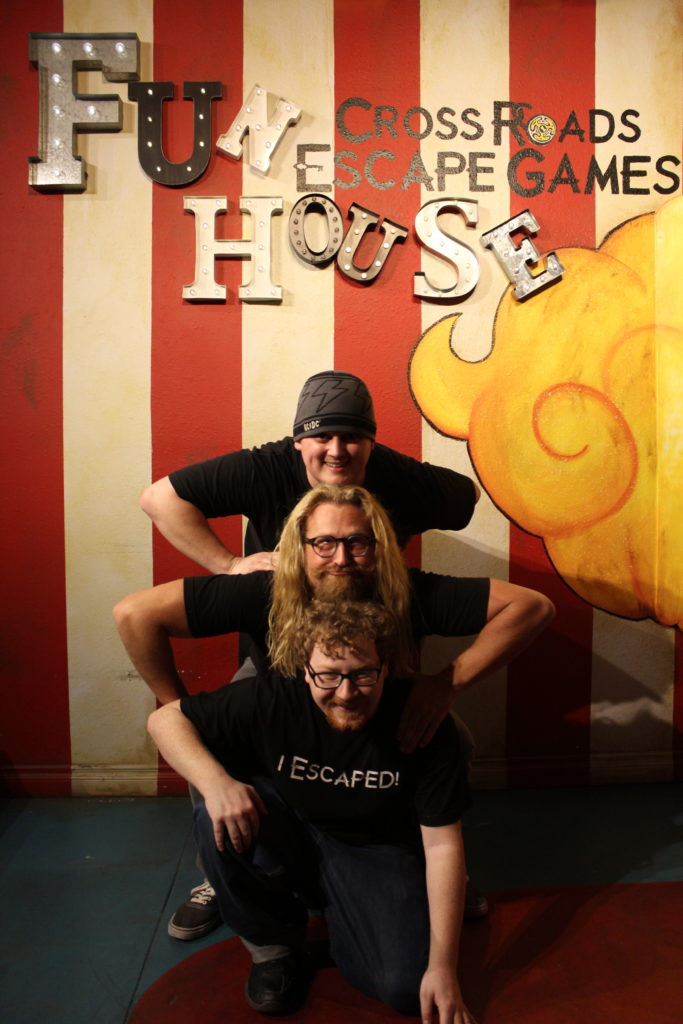 4 Person Group
Got the core four squad together for a night out? Add some sass to your photo with these great 4 person poses.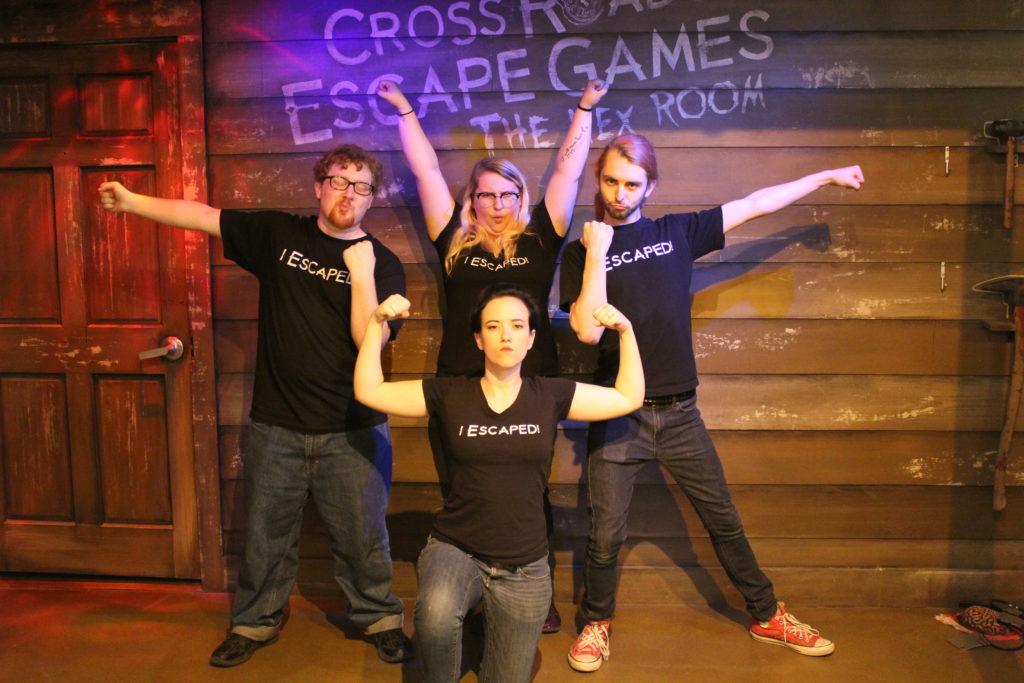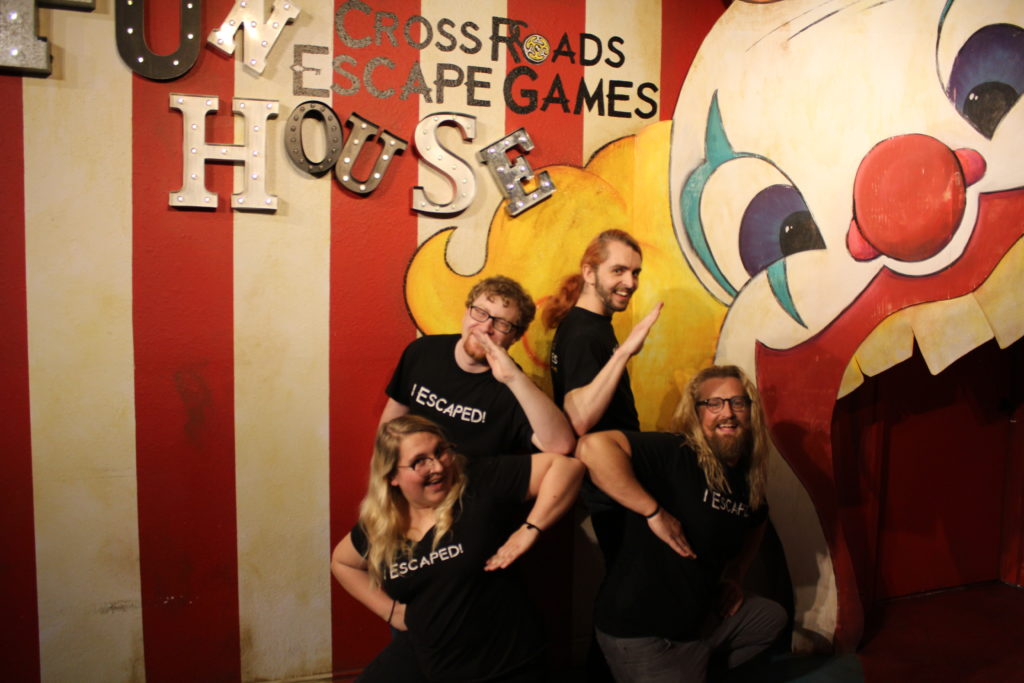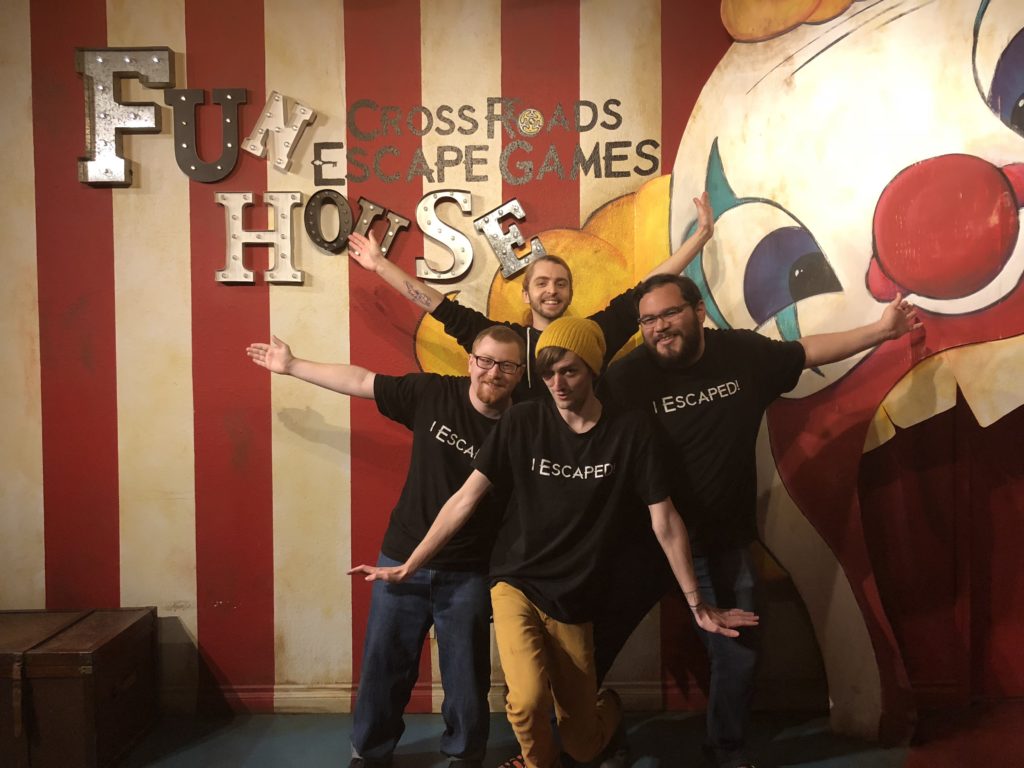 5 Person Group
Escape with flying colors? Show the world that your team is a STAR with these great group poses! Or maybe you feel like you just saved the world? We have a few perfect super hero poses for that too!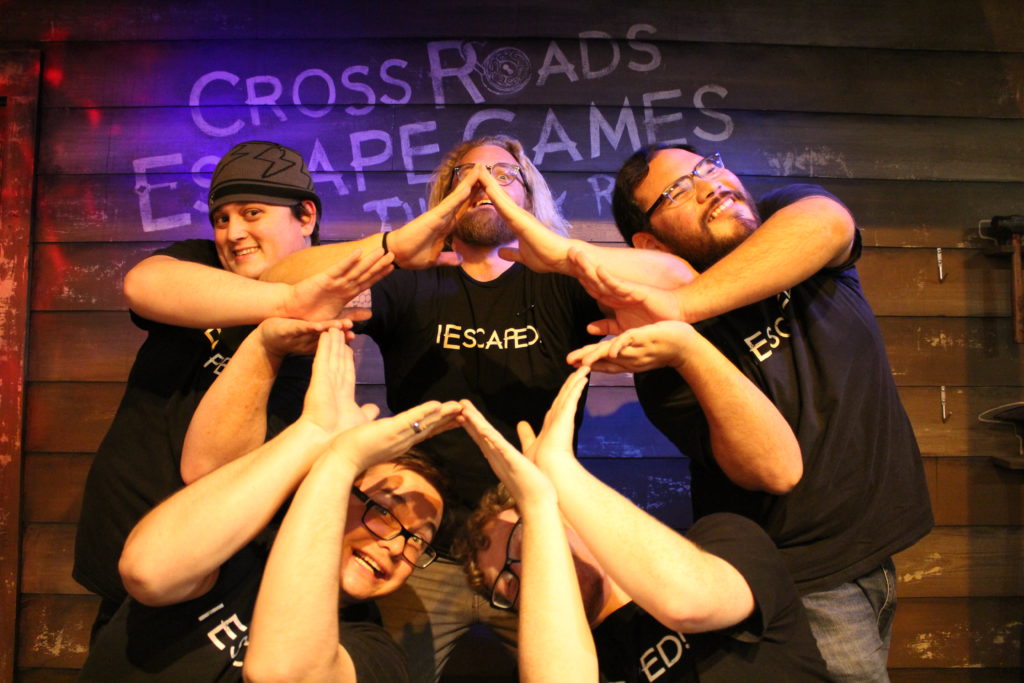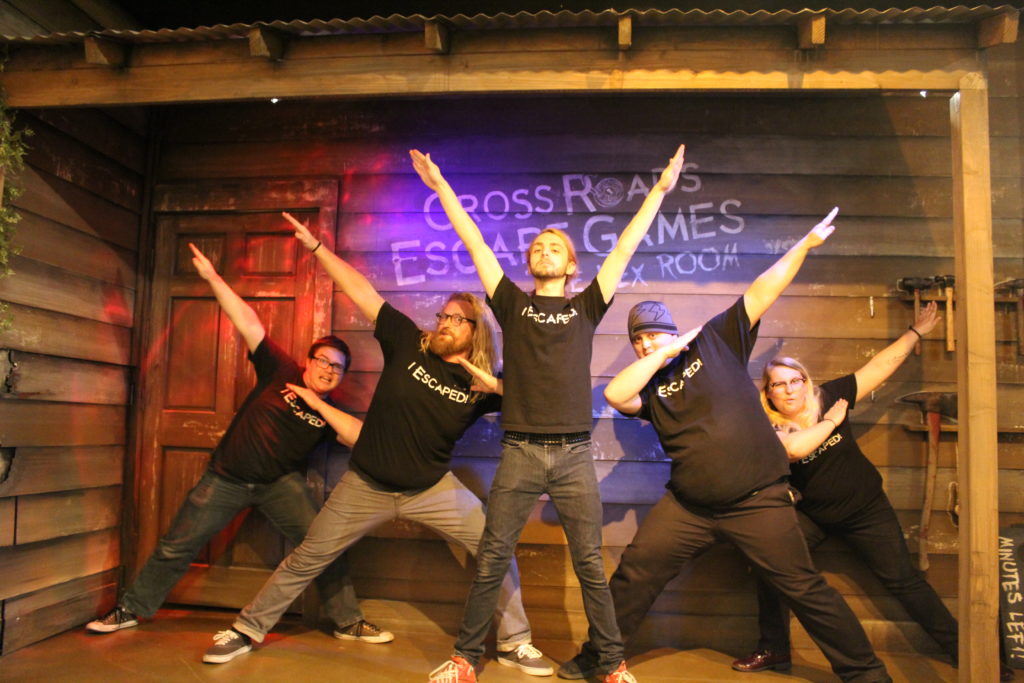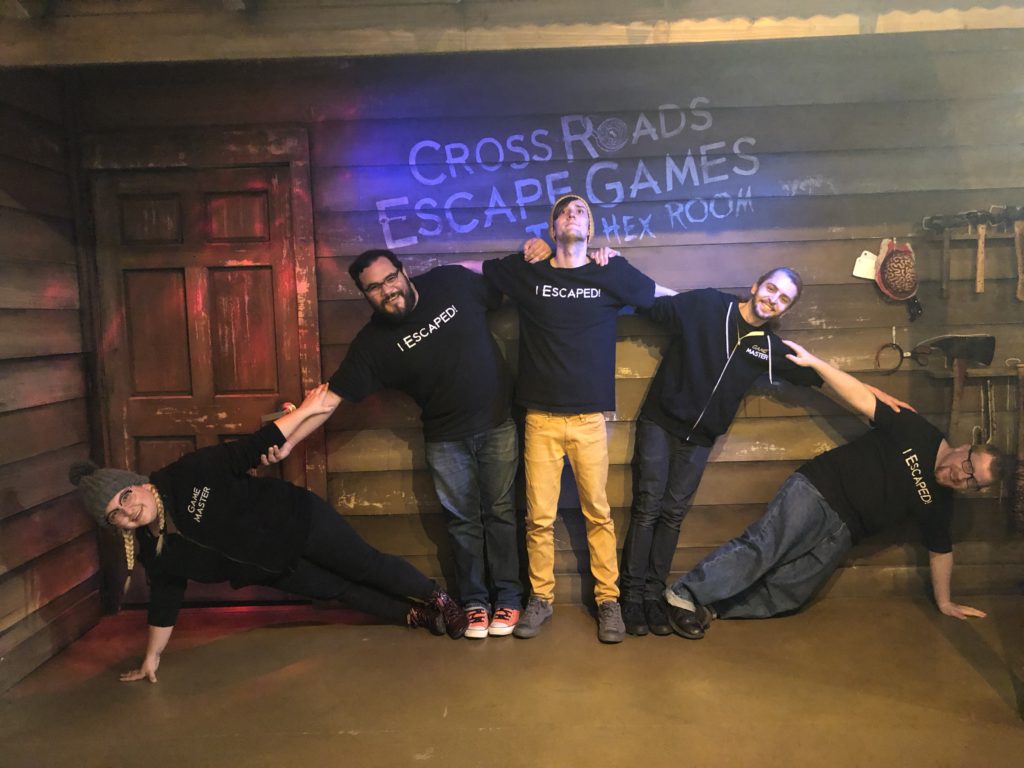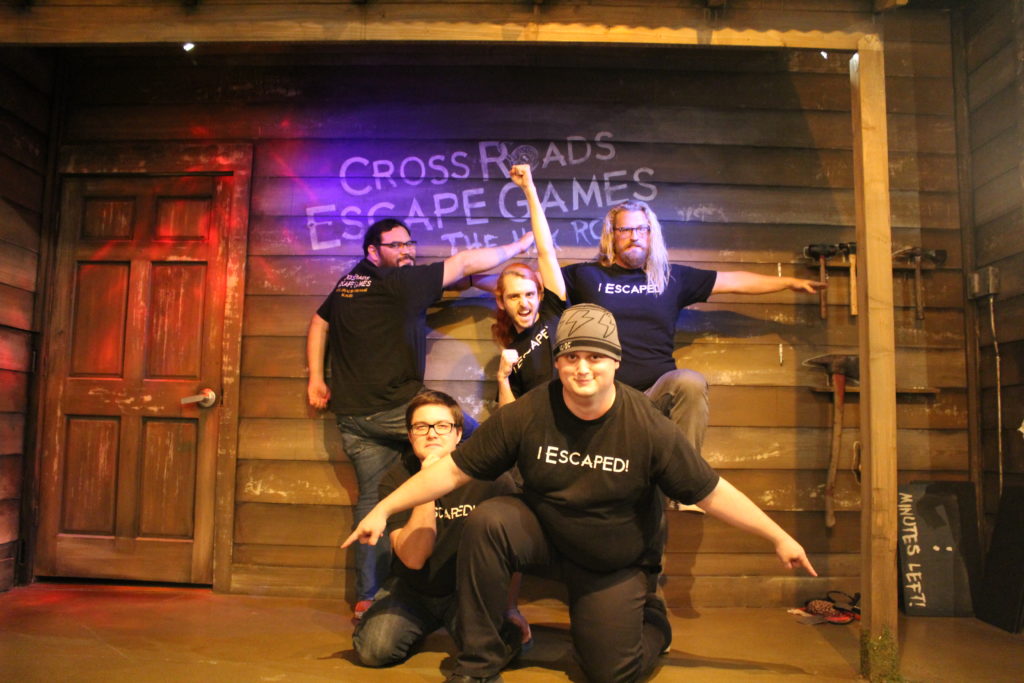 6 Person Group
Is your team ready for some 'Morphin Time'? This iconic Power Ranger pose is perfect for your group of 6!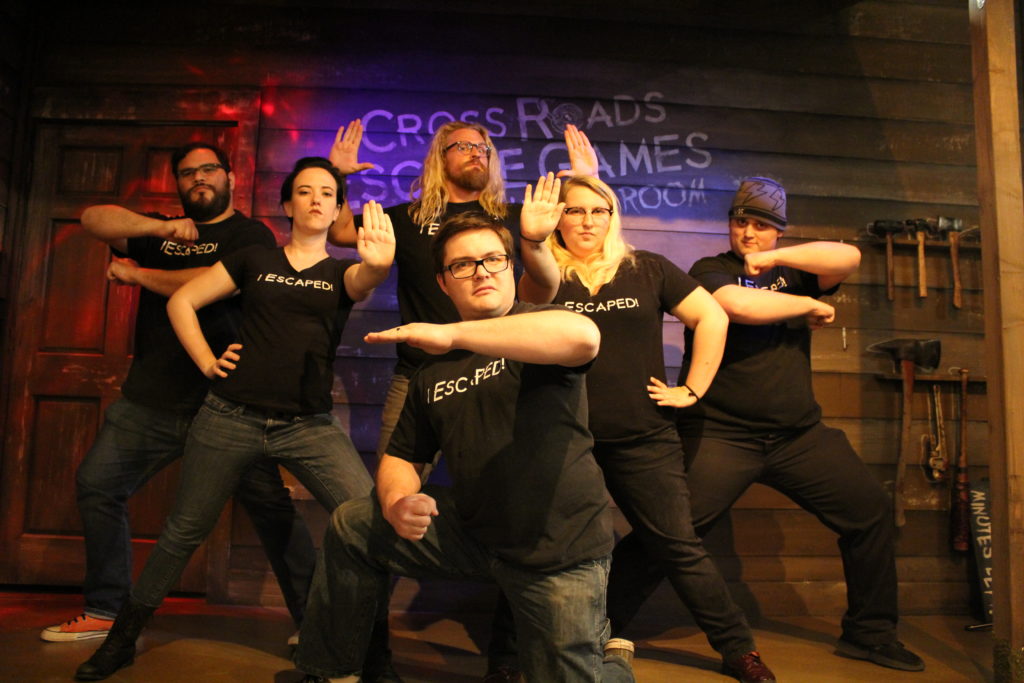 4 Or More…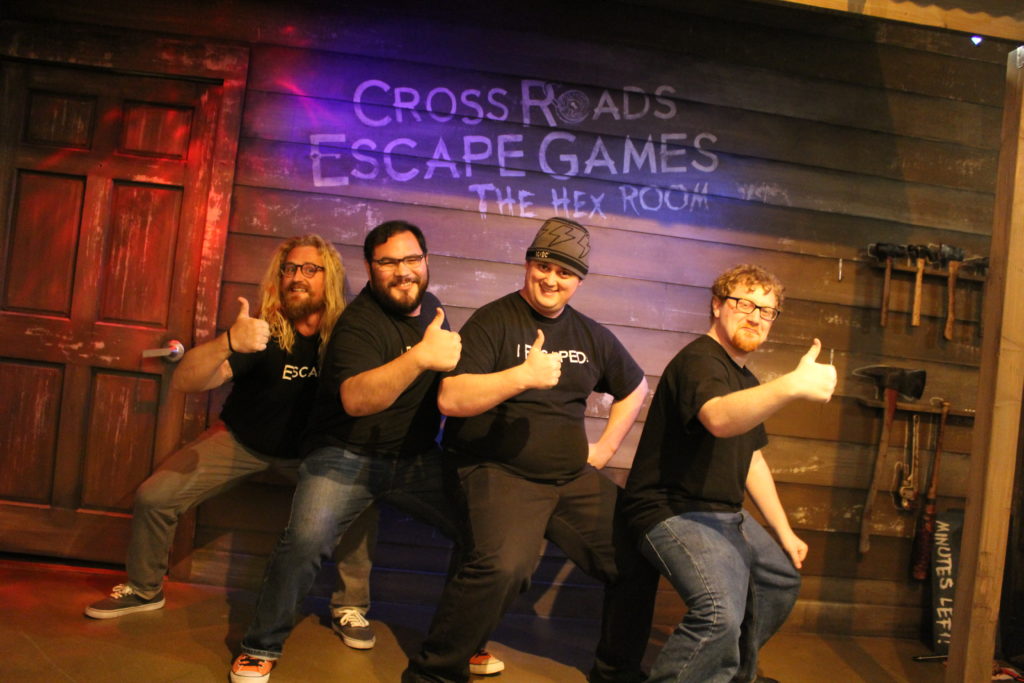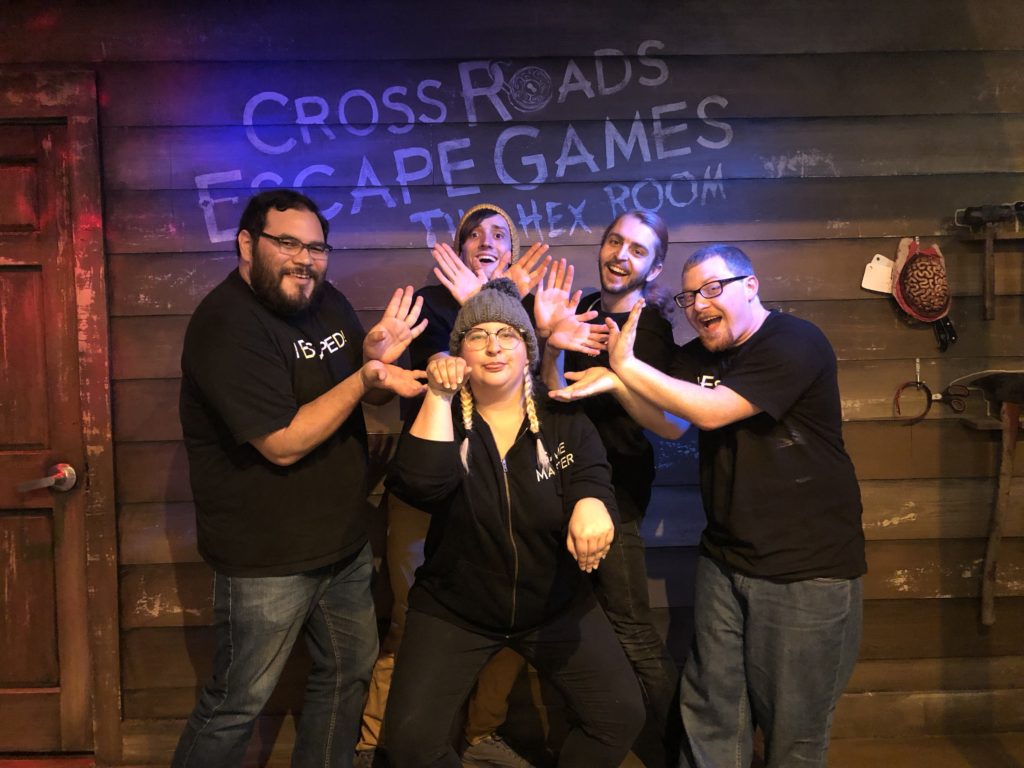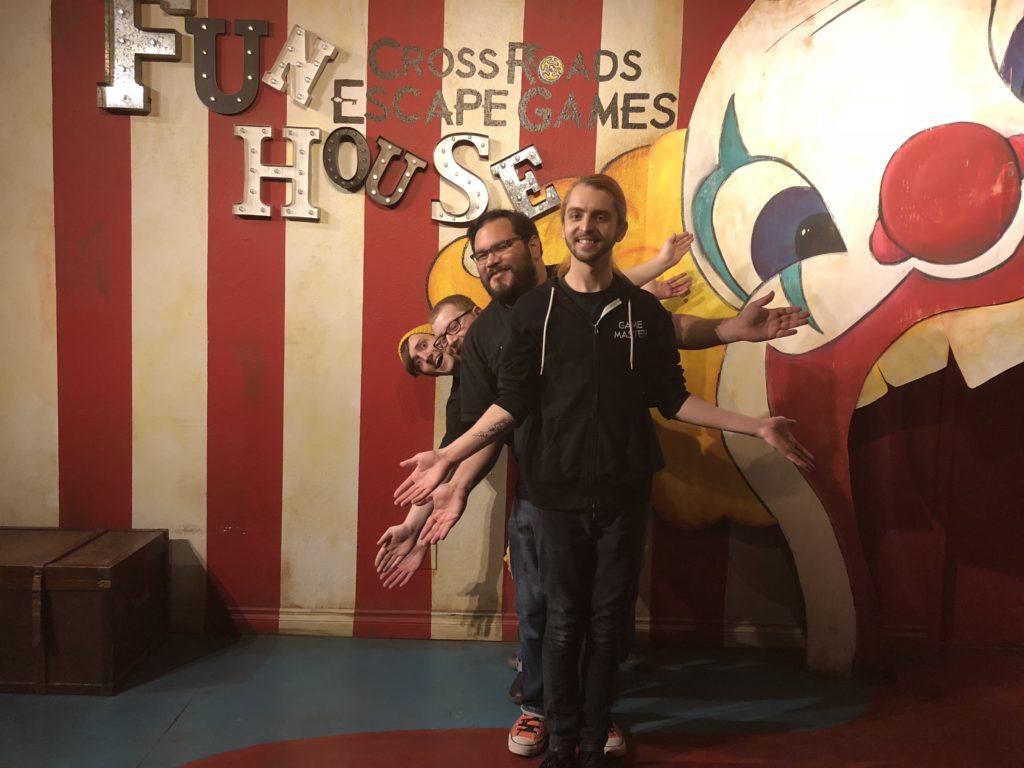 Use your bodies to create giant numbers and pose as the amazing time you escaped with!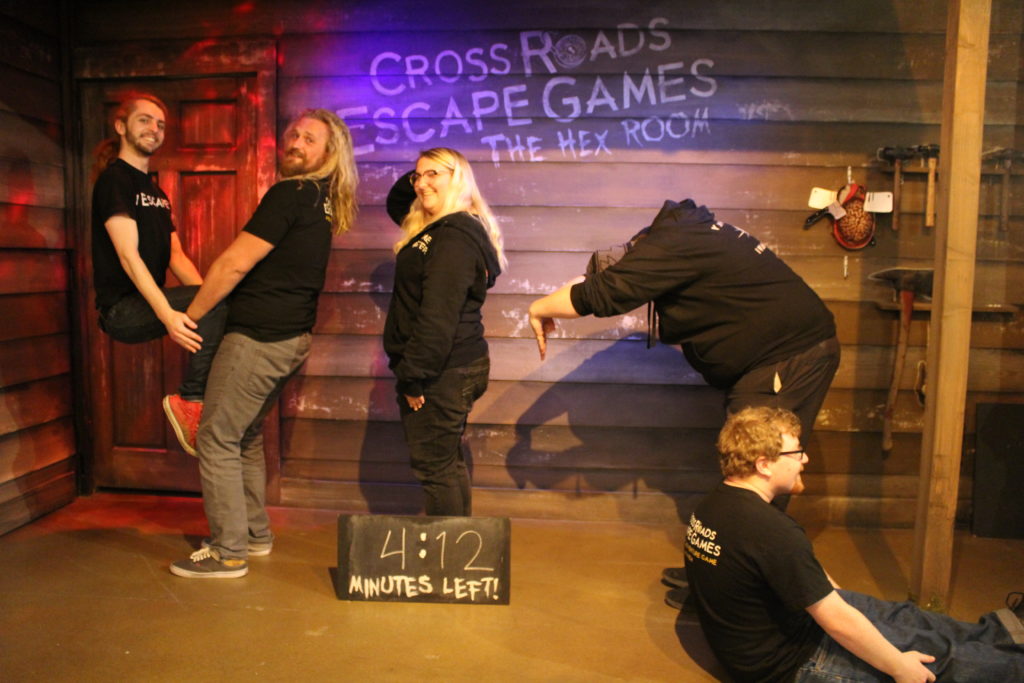 If you are an acrobat, you might find these number poisons helpful…. we found them mostly impossible.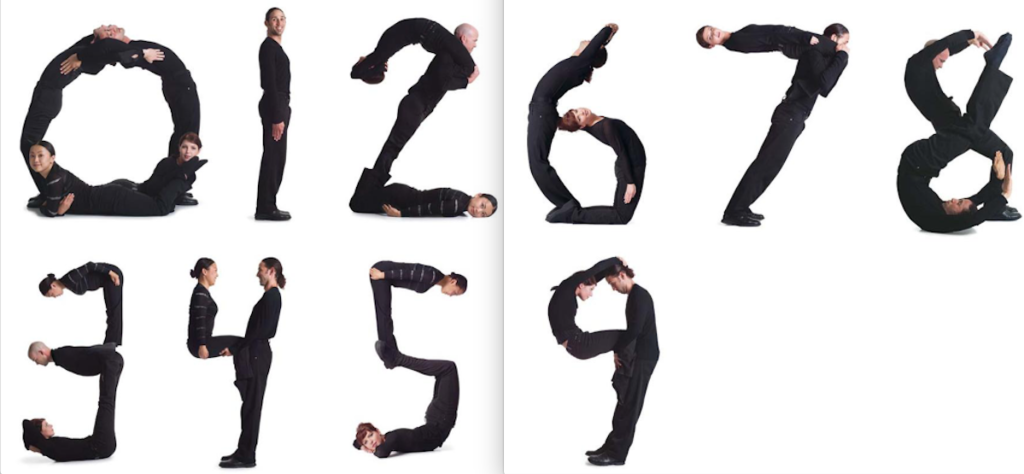 Last, but not least, don't forget the classic midair jump pose! Just make sure you communicate beforehand what the 'go' word is.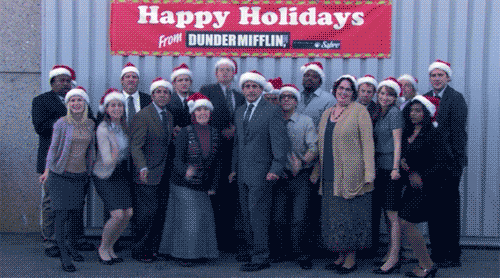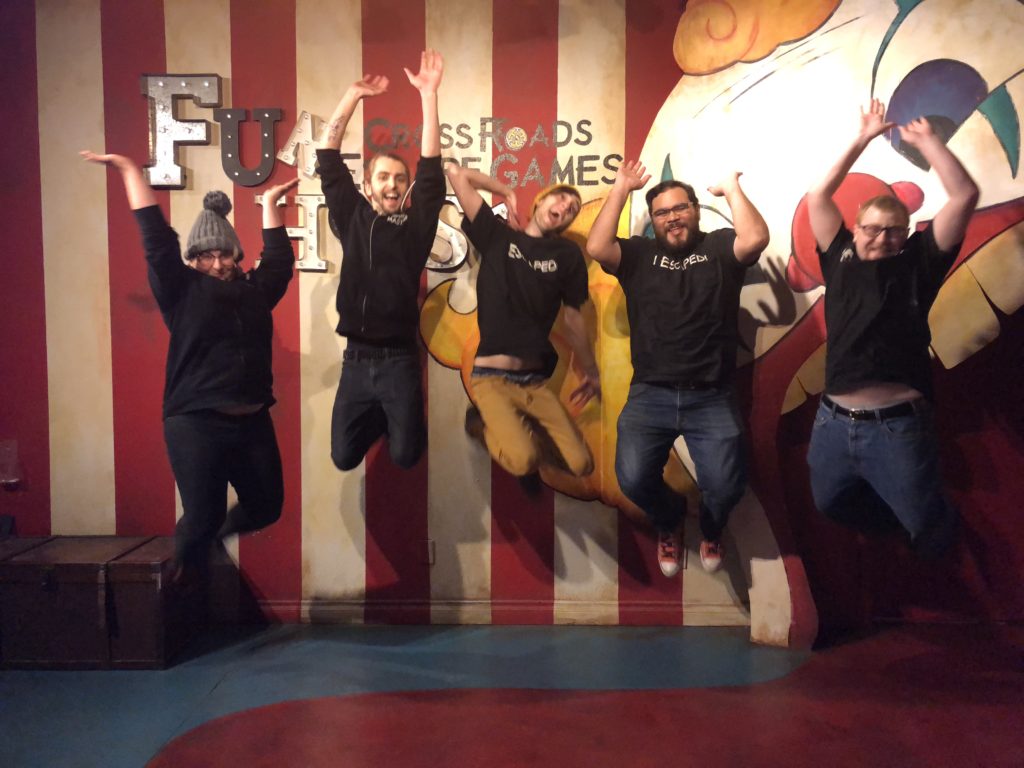 We hope this helps inspire some great after game photos! If you need help creating a great pose with your friends, please to ask one of our game masters because they would love to help. We will be collecting some of our favorite poses our players come up with, and we will share them all with you in a later blog post. Check back soon to see if your photo makes the list and make sure to share this post with your friends to inspire some great team photos!
Madison Rhoades
CEO and Co- Owner
Cross Roads Escape Games