The Asylum is an exclusive 10-minute mini-game created as a teaser game for our up coming full-length game, The Psych Ward. The Asylum mini-game is a mobile game that we take with us to conventions to show new players how fun escape rooms are!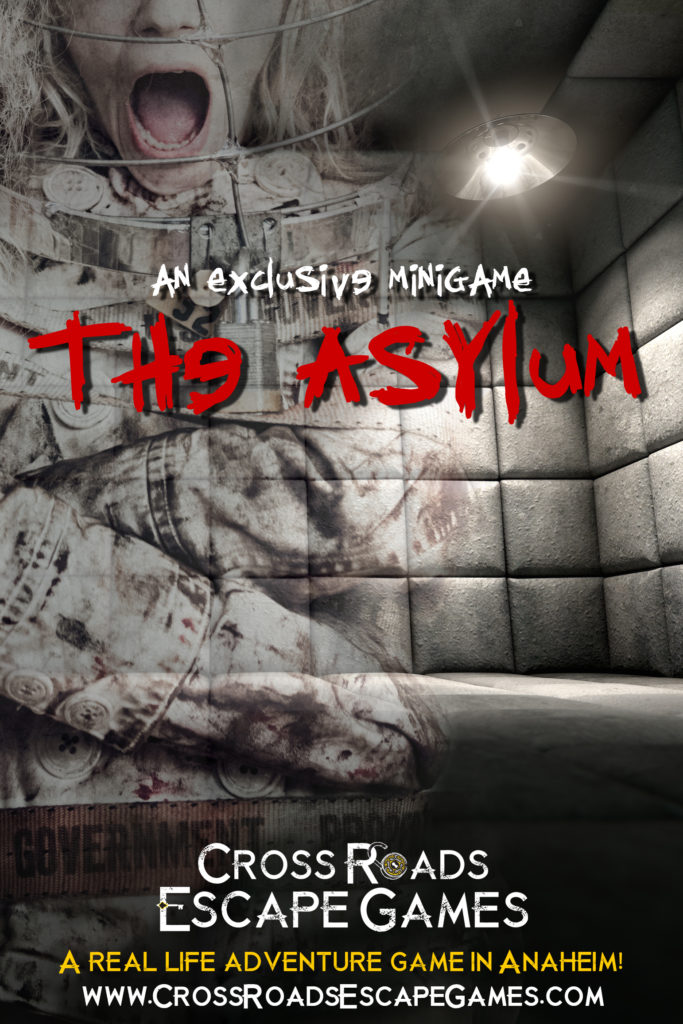 The Asylum is only 10 minutes long and for exactly 2 players. You and a partner are strapped together in a straitjacket, thrown in a small padded cell, and forced to work together. You are suffering from split personality disorder; 1 body, 2 heads. Two sinister looking nurses strap you together and lock your straitjacket with an assortment of locks. You must work together with your other half to unlock the locks on the jacket so you can get to the key and escape.
It's a huge hit at the conventions we have brought it to such as Midsummer Scream and ScareLA. It also has an exclusivity to it that we like, because it only holds 2 people at a time and is only made available a few times a year.
Players love this game because it forces them to work with their partner every (literal) step of the way. It's also fun to unlock locks that are on yourself instead of on boxes or walls. The cell is eerie and dirty with the sounds of screaming coming from another room.
It was created to get people excited for our new mental hospital themed game, The Psych Ward, which will be an hour-long game at our location in Anaheim, and is opening soon! Although there will be no straitjackets in The Psych Ward, it will be in a similar world… and may contain a padded cell. I can't give away too much but I will say this game is unlike any other escape room you have played.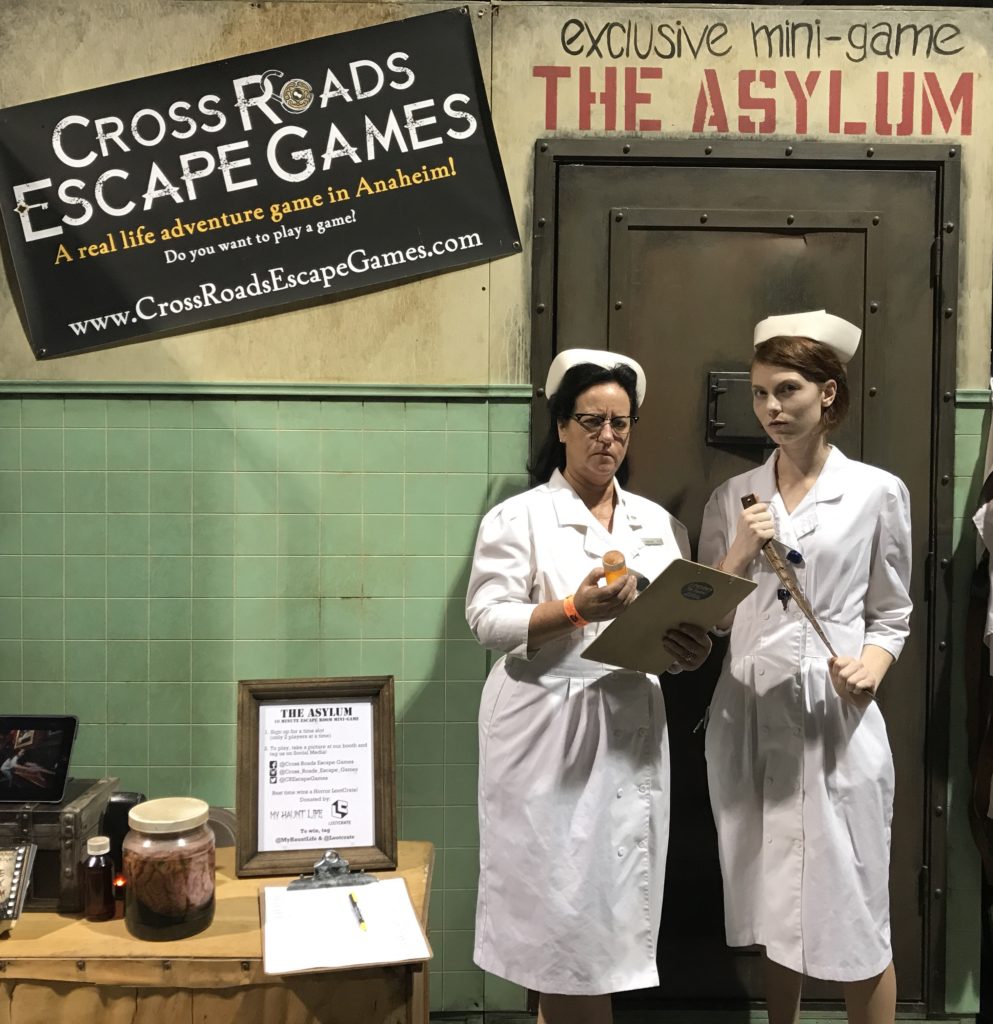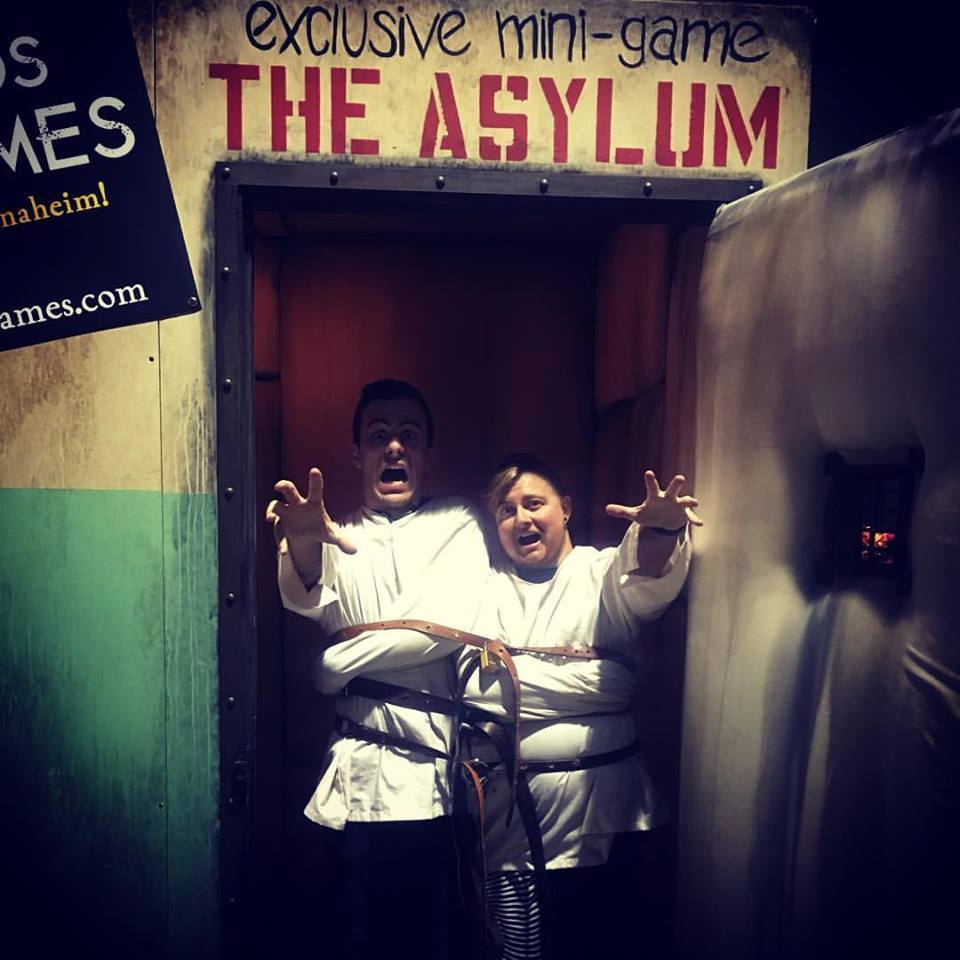 Madison Rhoades
Co-Owner and Creative Director
Cross Roads Escape Games