The Halloween season is upon us and the hour for spooky activities is nigh! Horror fans and thrill seekers alike crawl out of our eerie tombs to go enjoy the festivities! Haunts, horror films, and theatre productions; with so much to do, how is a ghoul to choose one thing over another?!? But what if there was an option that combined the best aspects of all three? Now that sounds like the kind of thing a proper thrill seeker can get behind.
Of course, you have probably already guessed that I am talking about escape rooms; the perfect blend of wits, grit, guts, and horror! Inside of an escape room you and your friends will get the chance to step out of your skin and into your very own horror movie. Once inside the walls of an escape room you must race against the clock to find clues, solve puzzles, and try and make it out alive.
This year has been very good to us horror movie junkies, putting out great film after great film. After each great film there is always the conversation of "how would I survive that movie?" It is a great topic of conversation, but have you ever wanted to see what it is like to step into those characters shoes? Now is your chance? With the Hex Room you will be cast as either a detective, a rebel, a jock, a nerd, a prom queen, or a virgin and forced to escape a crazed killer. Are you interested in finding out which character you would be? Take our test here.
Some thrill seekers visit their favorite haunts every year hoping that this year will be scarier than the last. They wait in lines and walk through mazes like sheep to the slaughter. They are dragged into the action by actors that jump out and give them a freight. And two minutes later they are out, screaming and laughing, but free. But what if you were locked in a room with no windows and only locked doors… what if you had 60 minutes to survive in that room instead of only two? That is what it would be like to be in an escape room. Many rooms employ scare actors or manipulate the inner terrors of their customers to make the experience as intense and haunting as most walk-through haunts.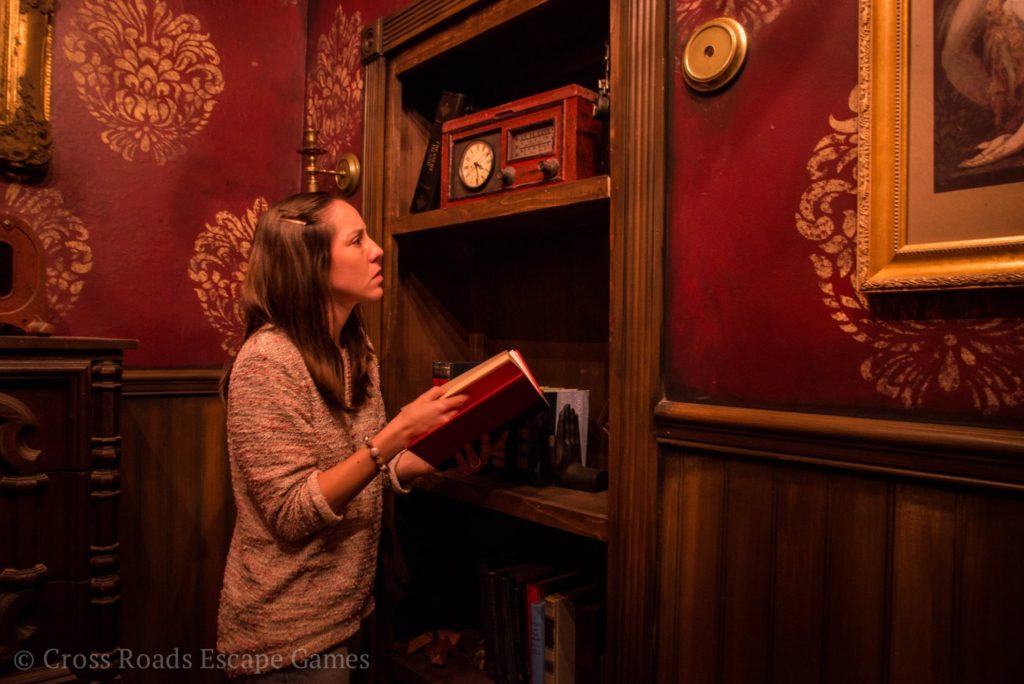 Now some horror fans take the initiative to become part of the horror movie in other ways, such as through immersive theatre. These productions take you into the action and make you a part of the drama just like an escape room would. However, there are no real stakes involved in many of them. Though you are part of the drama, you are still an audience member and protected by plot armor. What do you think it would be like if suddenly that protective mantle was removed, and you were placed in a room where you could escape or fail based solely on your own actions? Live or die, it is entirely up to you?
This is what makes Escape Rooms so thrilling. Unlike horror movies where everything is scripted, and you are just along for the ride; and unlike immersive theatre where they ensure that you have everything you need to make it to the final scene, Escape Rooms put you in the action. Everything you do, everything you forget to do, all of it has rewards and consequences. At the end of an escape room, your choices are your own.
Jason Sakal
Manager and Game Master
Cross Roads Escape Games